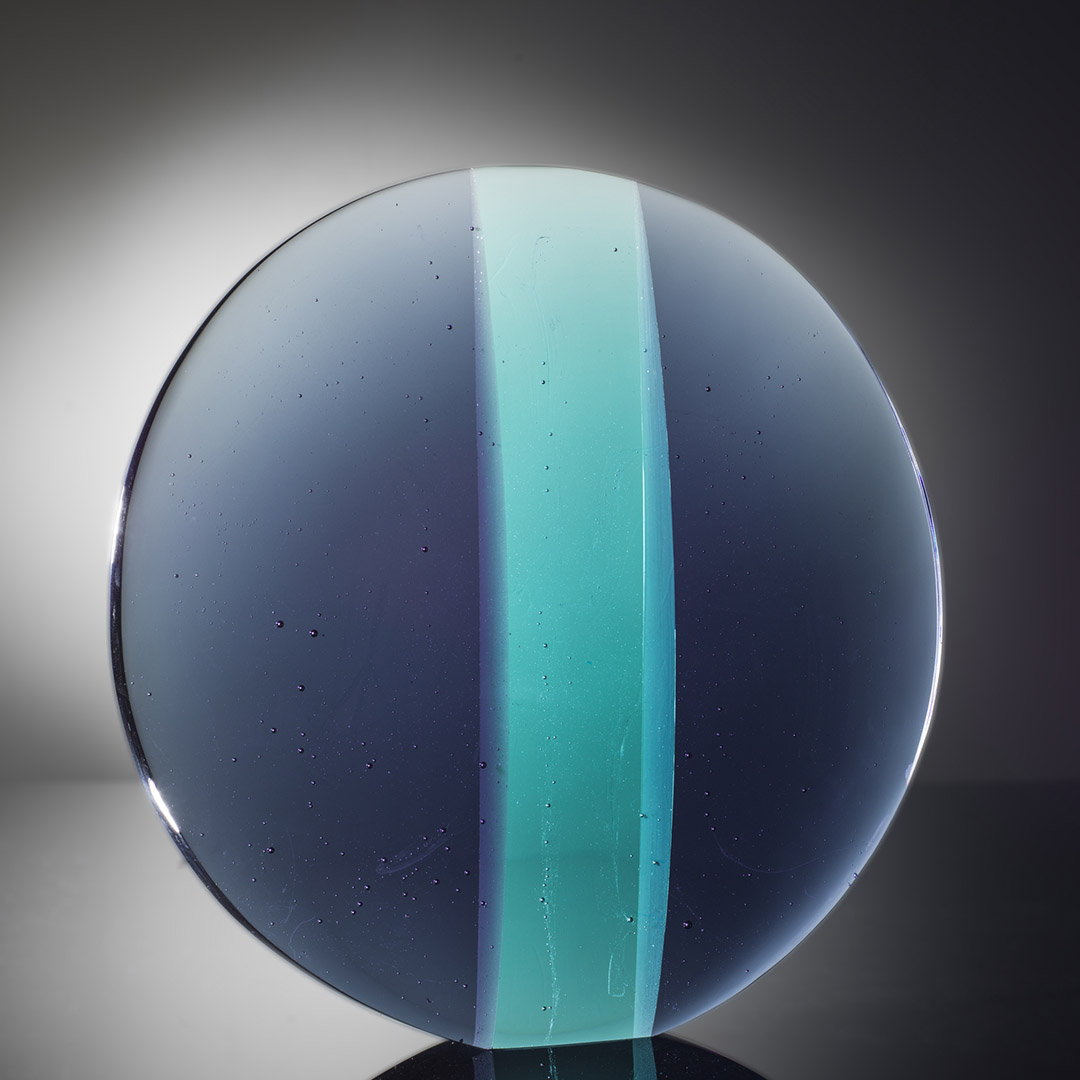 My glass sculptures are expressive in their form, provoking an emotional and intellectual response. I investigates form and volume to communicate and respond to the material to create tension and contradictions. I explore our emotive worlds; experiences and memories make us who we are. We all have several sides to our personalities and, consciously or unconsciously, we reveal or keep them hidden.
As a Master of colour, form and Cold work techniques, I have constantly been selected to represent British Glass artistsin the UK, USA & Europe.
My continuing interest and mastery of the casting technique gave me the fuel to set up 'The Glass Foundry' in Stroud as an artist led design studio producing artists, industry and commercial commission works for a variety of clients.