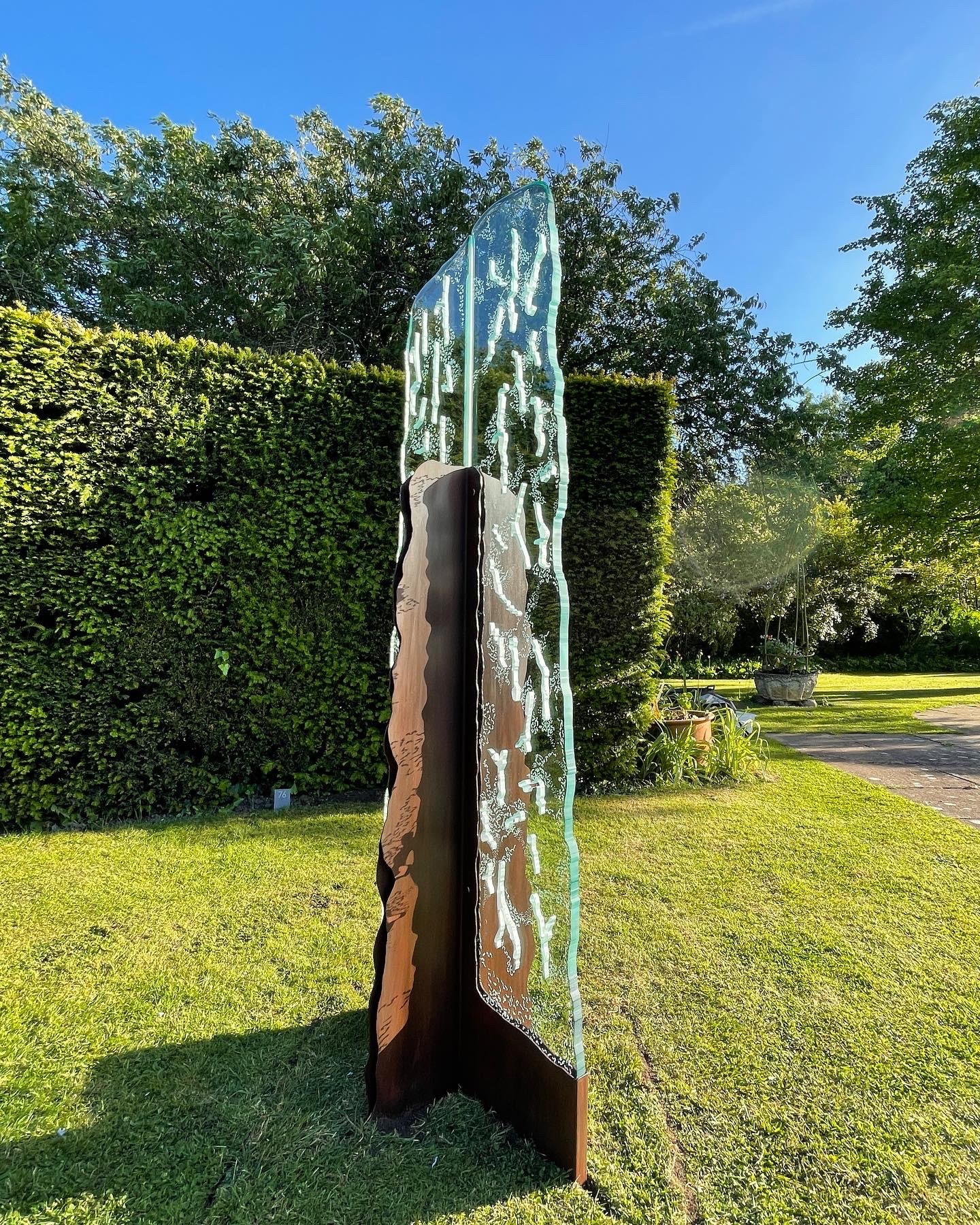 Fawkes, Sally and Jackson, Richard
Richard Jackson and Sally Fawkes are showing a collaborative glass piece at Fresh Air Sculpture called 'Living Column'.
Trees are windows into the mechanics of life, with our survival inexorably linked to our stewardship of their care. Time is carved into the bark of these magnificent living columns, as they bear witness to the passing ages.
The sycamore planted circa 1780 in Quenington Old Rectory gardens inspired 'Living Column'.