About the Fresh Air Sculpture Show
WHO ARE WE ?
---
Set up by art collectors, Lucy and David Abel Smith, the first Fresh Air Sculpture was held in the Quenington Old Rectory gardens in 1992. Acclaim for the show's originality and innovative mixture of traditional, modern and cutting-edge outdoor sculpture has grown year by year and Fresh Air Sculpture is now an established and much anticipated fixture in the art events calendar.
Fresh Air Sculpture became a charitable trust, under Quenington Sculpture Trust, in 1998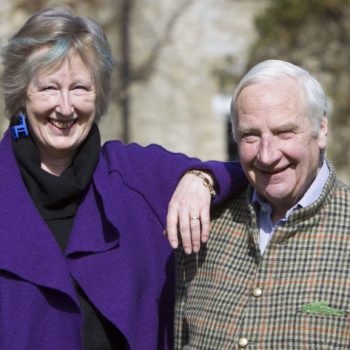 The Fresh Air Sculpture Show 2021
This is the 15th Fresh Air Sculpture Show, and once more, we are hoping to entice both new and experienced patrons to start or extend their collections – as the Sculpture Trust must sell work in order to continue with its charitable aims.
We help artists by showing and selling their work, providing bursaries and apprenticeships as well as running an extensive education programme.
Would you like to be a volunteer at Fresh Air Sculpture 2021?
We welcome volunteers to help man the gate during the three week show. It helps if you live locally and are interested in the arts. Most of our volunteers come from the local community and work half days in pairs. Mornings 10am-2pm. Afternoons 1pm-5pm.
For more information please email: jpage@freshairsculpture.com
Support us by advertising in our catalogue
Fresh Air Sculpture is run by the Quenington Sculpture Trust, a registered charity, and all surplus funds are used to provide our education programme, artist bursaries and apprenticeships scheme. We had 10,000 people through the gates in 2019, many of whom bought or had access to a catalogue. If you think you may be interested in advertising in our catalogue, please contact us and request our Media Pack!