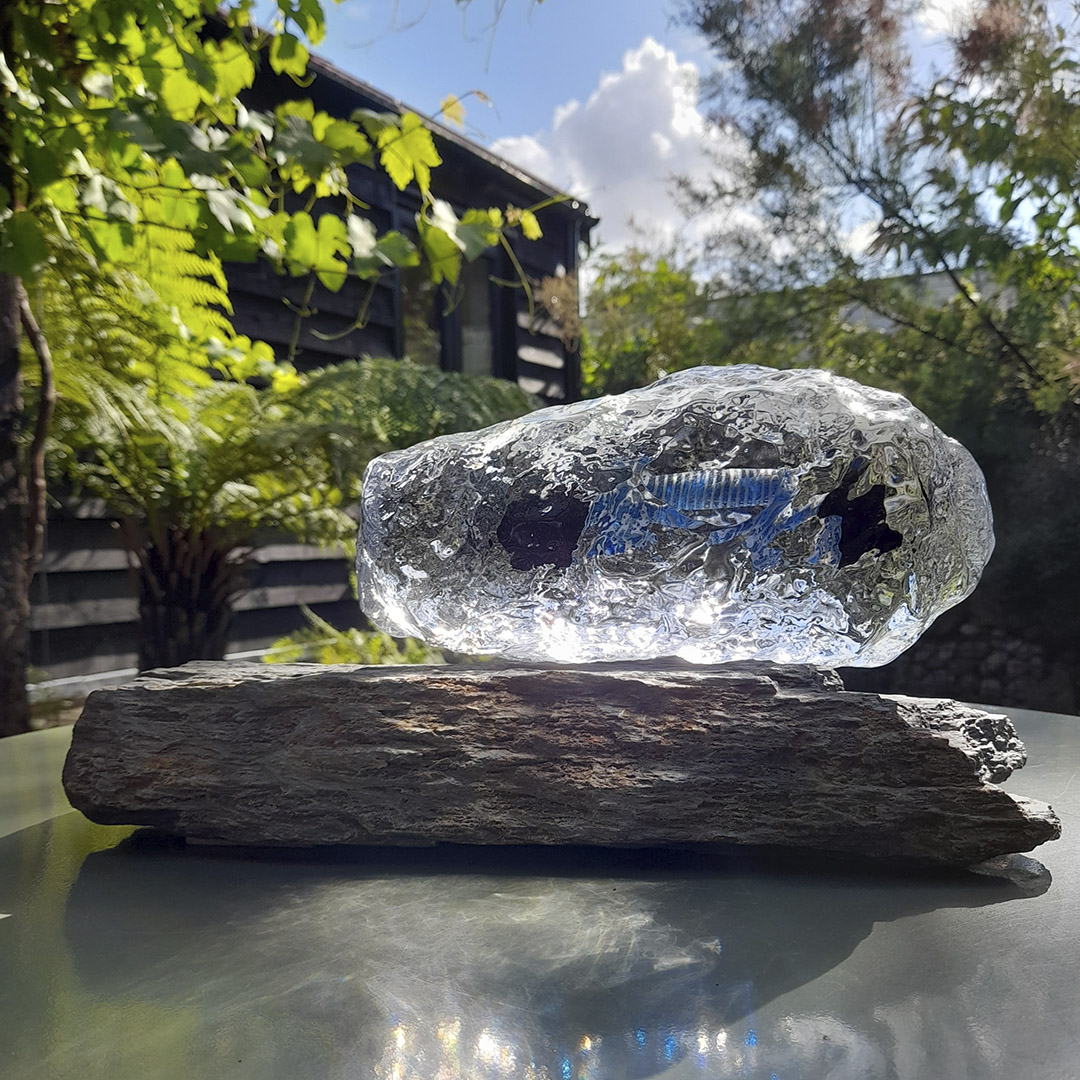 Stewart Hearn has established a professional glass blowing practice of thirty years. His commitment to the craft has made him a highly respected and award-winning artist.
The main body is furnace worked solid glass which holds a strange, unusual object suspended inside; meticulously and meaningfully created with regards to shape, intensity of colour and decoration.
Intriguing to imagine and never completely revealed again, copious clear glass is gathered on top to trap it in time.
Externally the glass is coaxed and pressed onto rock to create its own unique undulations.  Amazingly they remain bright and shiny.
In the cold workshop, the lensed portholes are carved out and polished.
Each artist creates to reveal part of themselves.  In these pieces Stewart is able to be very specific about what he allows us in to see.