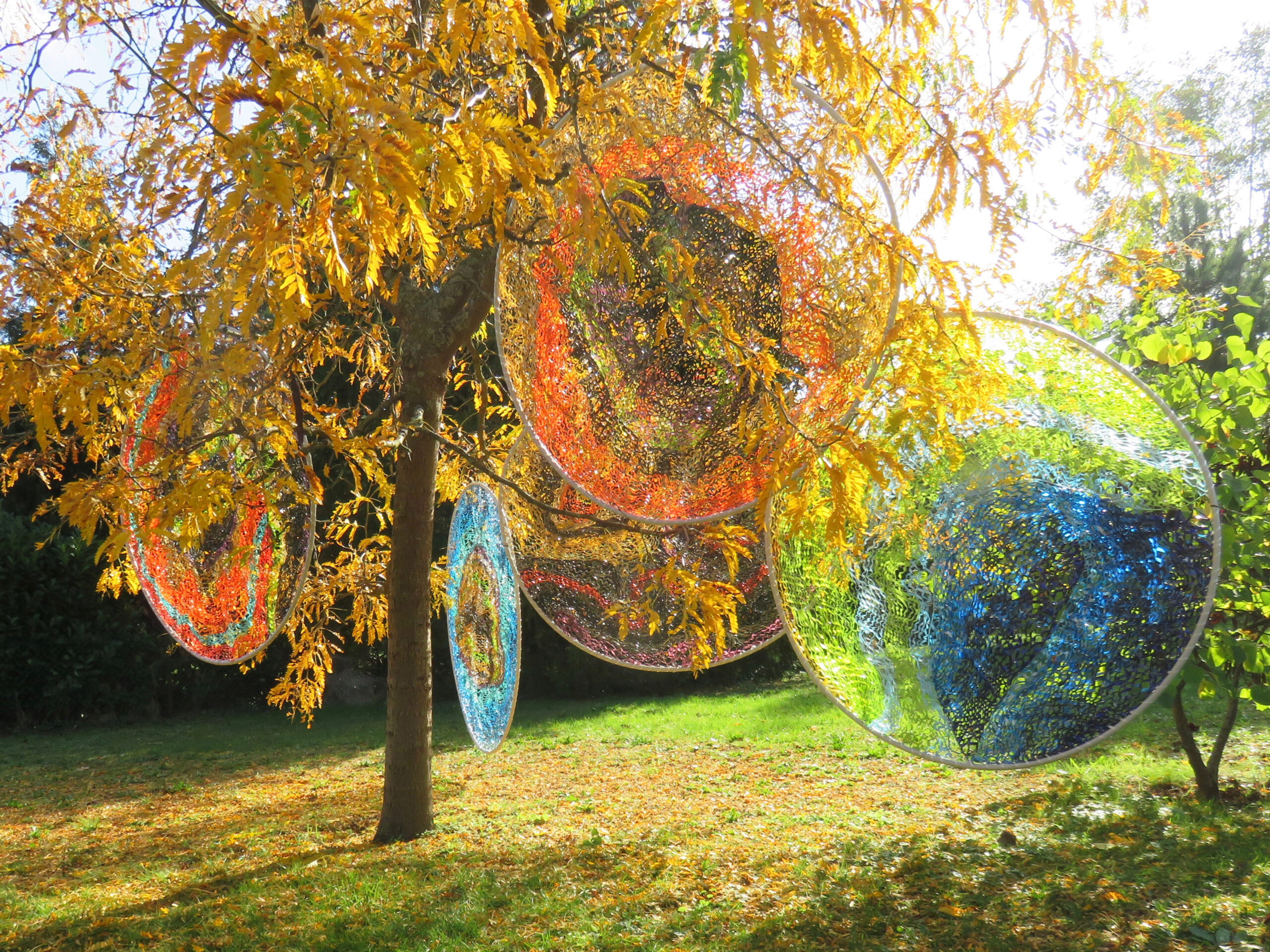 Edith Meusnier lives in a forest environment that she walks through every day, attentive to seasonal transformations and variations in light. This environment, both fascinating and fragile, shapes her imagination.
Edith composes a fleeting staging of these vulnerable sites by plaiting stretchy nets with very banal synthetic textile materials. Thanks to their lightness and resistance to bad weather, she can create aerial and modular structures that she recycles in successive ephemeral installations.
Transparent, Edith's works melt into the landscape, they vibrate between light and shadow, dance with the wind, disappear in the sun, in a succession of contradictory images.