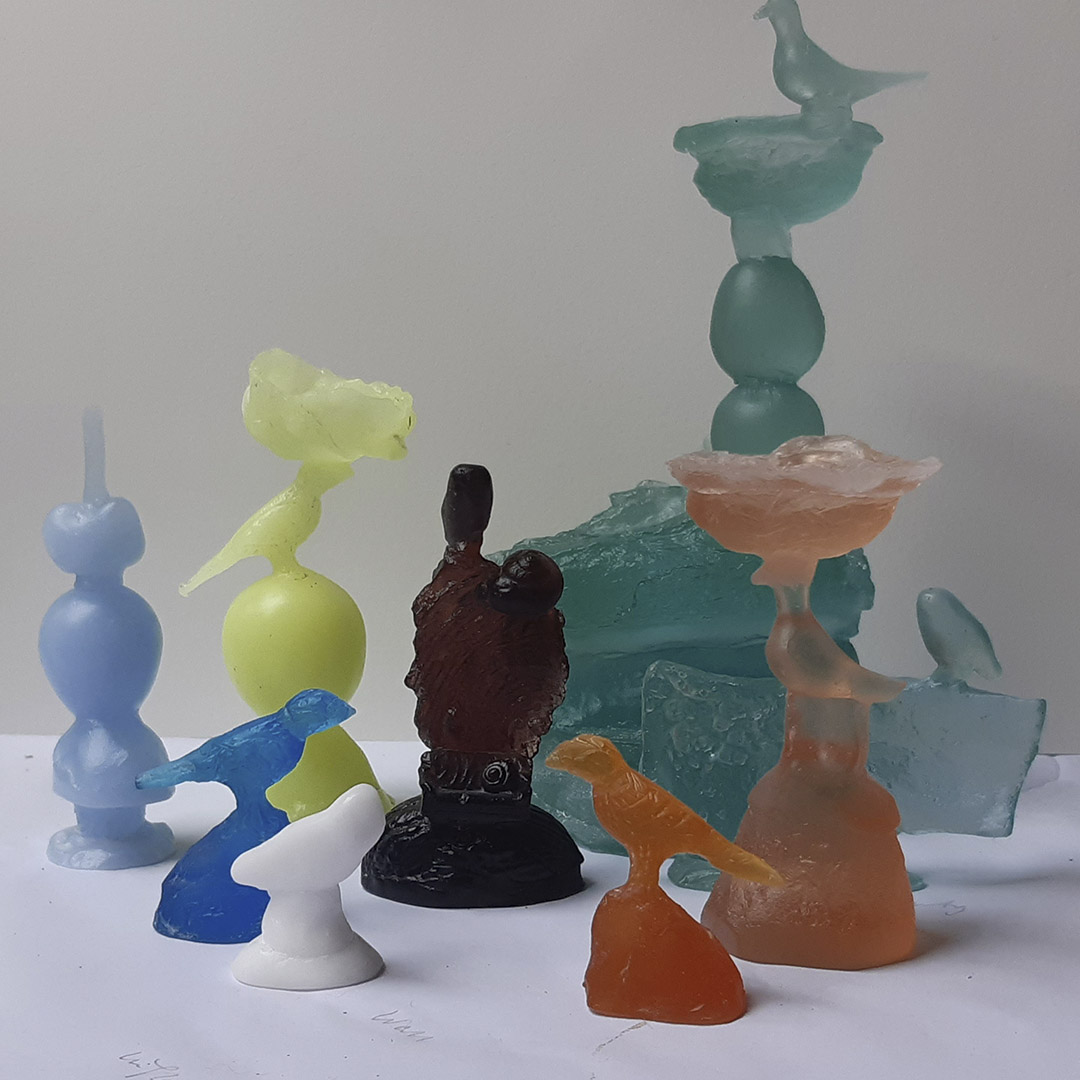 Angela Thwaites is an artist based in South London, UK. Her practice explores glass as an expressive sculptural medium with a career spanning nearly four decades.
Angela's first degree (1982) was at West Surrey College of Art and Design (now UCA) and she was awarded British Council Scholarships to study MA (1983-85) at the Academy of Applied Art in the studio of Professor Stansilav Libensky in Prague. In 2014 Angela was awarded an Arts and Humanities Research Council Scholarship to do a PhD exploring digital/physical combinations for cast glass at University of Sunderland, graduating in 2018.
International exhibitions include Tacoma Museum of Glass, USA, 2021-22, 'New Glass Now!', Corning Museum of Glass, USA 2019, 'NGC21', National Glass Centre, Sunderland 2019, UK; 'British Glass Biennale', 2017; 'Hsinchu City International Glass Festival', Taiwan, 2014; and 'Czech and Slovak Glass in Exile', touring to Moravian Gallery, Slovak National Gallery, Riihimaki Museum, and Glyptoteka, Zagreb, 2007-09.
Angela is also well known as an educator and for publishing 'Mixing With The Best' (Royal College of Art, 2002) and 'Mould Making for Glass' (Bloomsbury, 2011).