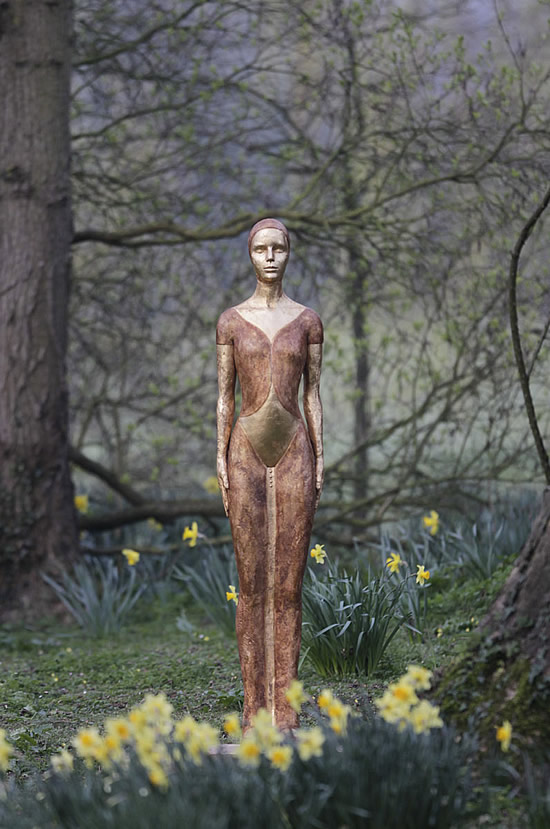 Welcome to Fresh Air 2013 – The Blog.
Fresh Air is a biennial sculpture exhibition showcasing a mixture of traditionally modern and cutting-edge contemporary work in a stunning outdoor setting at the Old Rectory in Quenington. My name is Izzy Burton and I'm undertaking an Internship with the Quenington Sculpture Trust as an Assistant Curator to Curator Ana Bianchi. I've lived locally all my life and I have attended the Fresh Air Sculpture Show for as long as I can remember with family and my local primary school so am delighted to have been offered the internship with Ana!
I will be writing posts from June as artists begin to set-up their work, and throughout the period of the show which will take place from Sunday June 16th until Sunday July 7th 2013.  The show is open 10am – 5pm every day including Sundays. Admission is £2.50p for adults over 18yrs, children 18 yrs and under free. The show is one of the leading outdoor sculpture shows in UK, and I know from my many years of visits that it is an amazing experience so we'd love to see you there! From fantastic art pieces to the beautiful Cotswold garden, setting it really is worth the visit this Summer.
Check back at the start of June for posts, information and photos from the show. For more information visit http://www.freshair2013.com/.
Image Armour Girl by Carol Peace – Fresh Air 2011