My walk to Fresh Air each morning also means a walk by the neighbours … here are perhaps the cutest of the neighbours …
They are totally oblivious, of course, to what's happening over the river. Perhaps they will notice the stag that Dorcas Casey installed today ? (Photos to follow next week as I didn't get round to photographing her amazing piece!)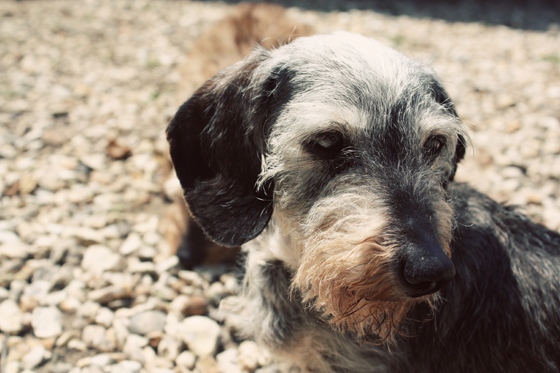 We all have been enjoying the sun as we go about our duties getting the garden and the sculptures ready for the opening next weekend … Fudge seemed to enjoy a well earned sunbathe in the driveway. The perfect weather means we've been eating lunch outside by the river, with delicious food from Sandy and Julianna.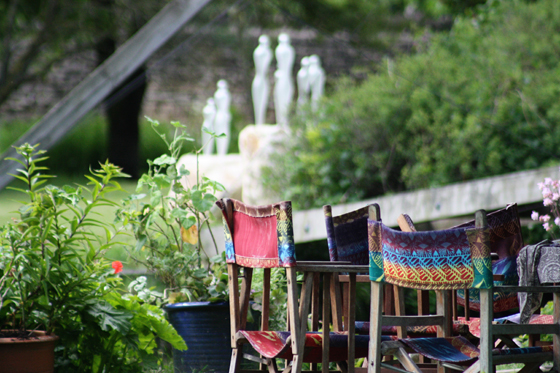 In the background – Bliss Hill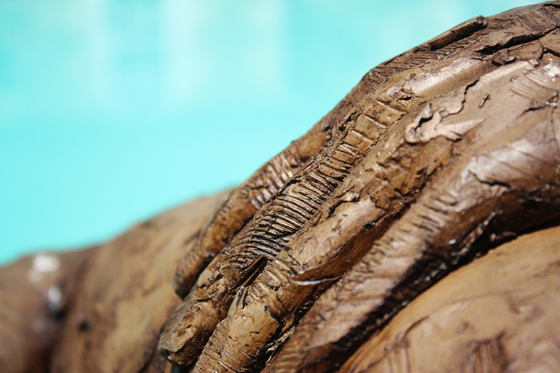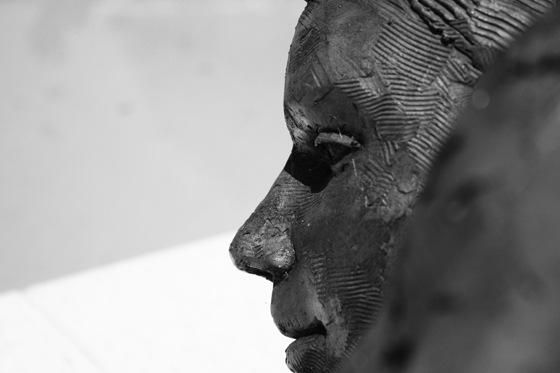 Carol Peace
I decided it would be fun to show sections of the sculptures today, as I find they create beautiful pictures in their own rights, and also gives an element of mystery … and that you'll have to wait until the show to see the entire piece.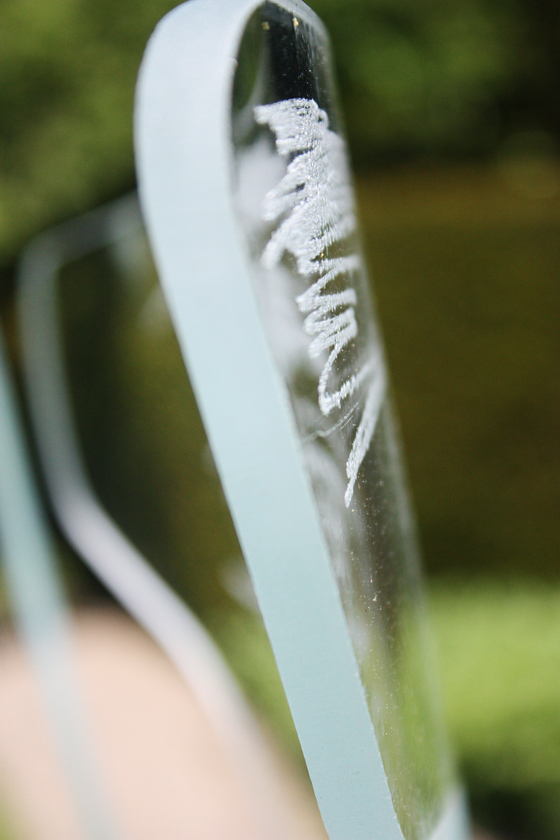 Belinda Harding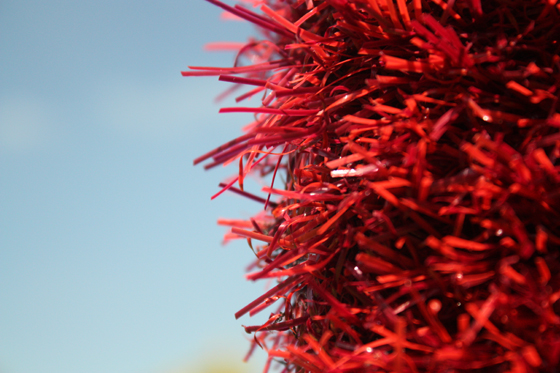 Lucy Strachan
I have already shown Lucy Strachan's 'God Rod' but it made for a pretty close up!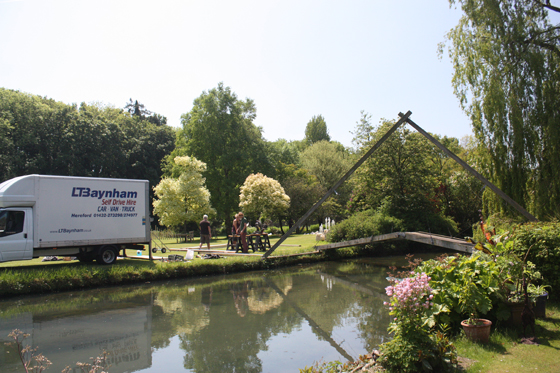 Hereford College 2nd years arrived with pieces to start setting up next to the Stroud College work … it's really great to see the up and coming artist work as well as the established artist work.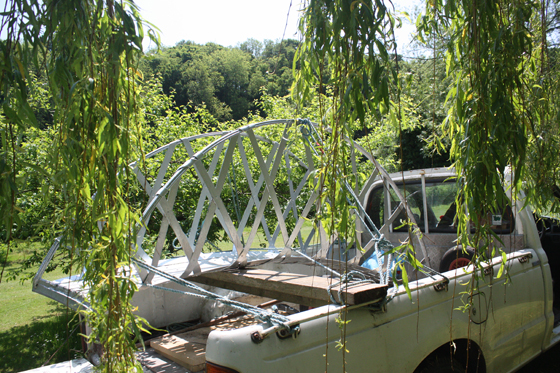 Pete Rogers bought along two pieces … one, a water wheel of sorts, situated in the river by the square bridge, whirls around when the water pumps are turned on and provides quite a display. Another is a bridge that arches over a flower bed on the main lawn. Pete had to brave the waders to get his piece installed in the river, but it looked fantastic when it was up and running.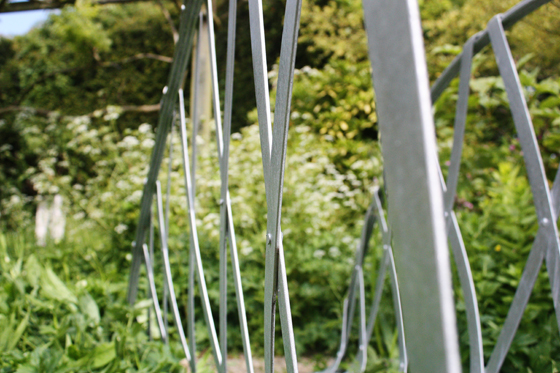 Pete Rogers
The swans strode around looking a little disgruntled that people were putting up sculptures left, right and centre, and watched their two cygnets with a careful eye.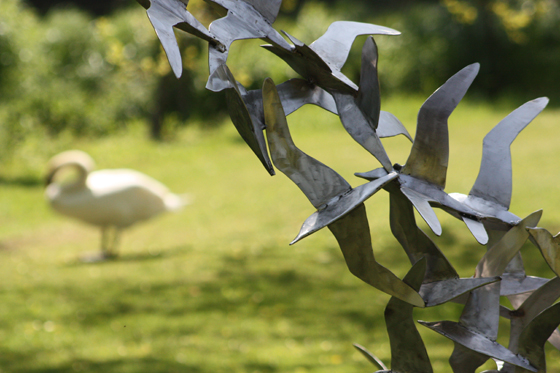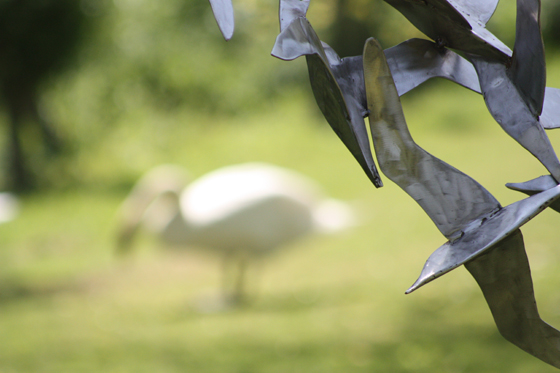 God Rod looks great with Jonathan Garratt's Destination X.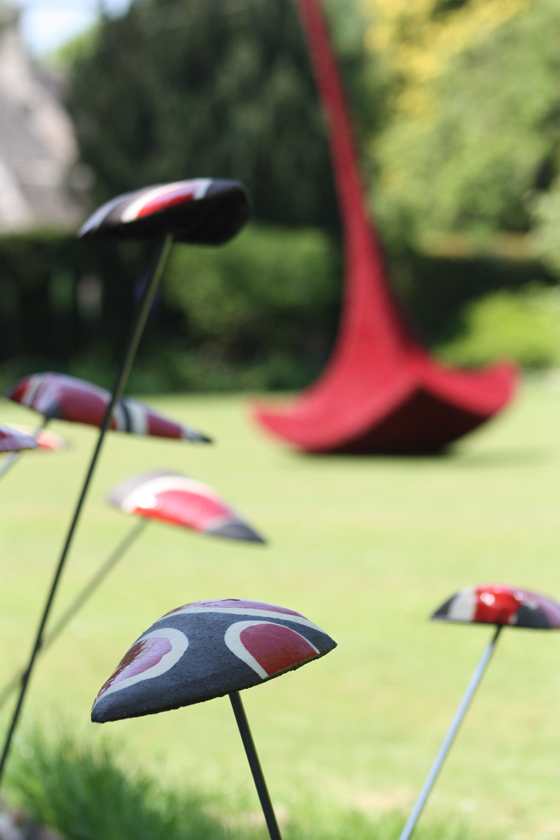 Jonathon Garratt; Lucy Strachan
Joe Smith was in and out with his Westmorland Slate 'Pear' the fastest of any sculptor yet. I love the use of slate piled up to create those curves of spherical shapes like fruit.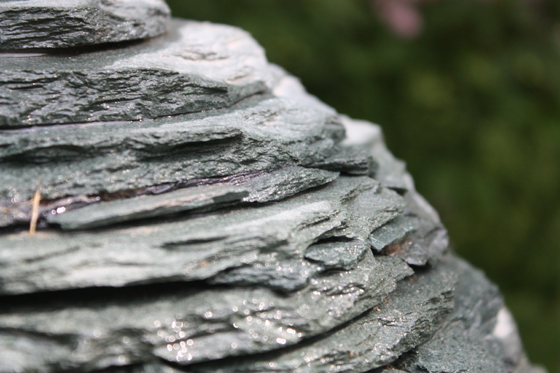 Joe Smith
The garden is looking better each day. The wisteria, one of my favourite flowering plants, is looking amazing sprawling over the side of the house.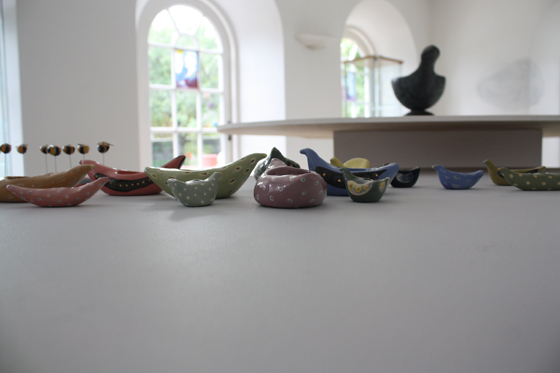 Miranda, Fiona and Eliza are busy setting up the Pool House Gallery, which has the theme this year of 'Birds and Bees' … I've seen some great pieces being unwrapped so it's well worth a visit when you come to the show.