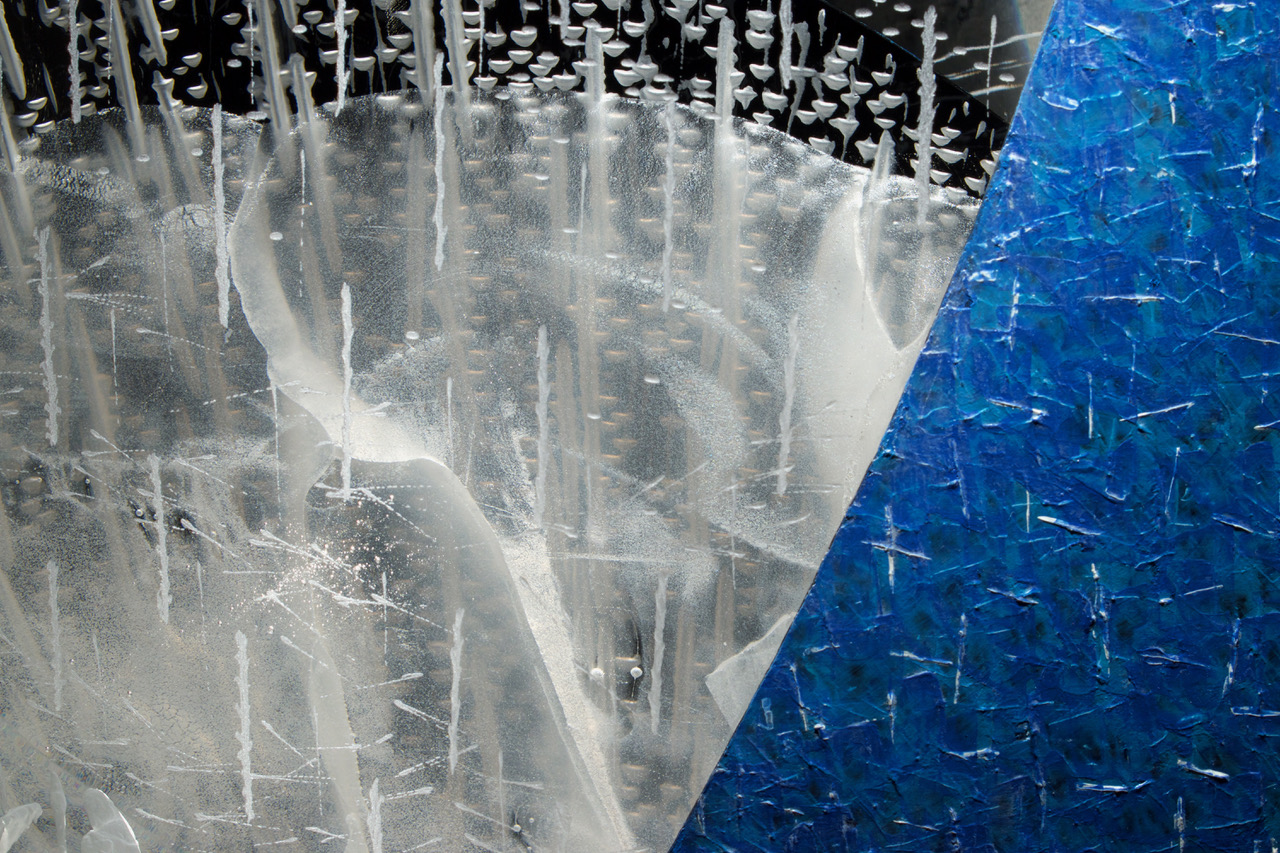 Jackson Fawkes have recently completed 'Tides of Motion', a commissioned large cast glass collaborative sculpture for Saga Cruises new ship, 'Spirit of Discovery'.
Working with SMC Art Consultancy they were asked to propose a sculpture for Saga UK that was their interpretation of a sense of 'Britishness'.
Jackson Fawkes took their inspiration from the rich complexity of the nation, a celebration of cultural diversity shaped by the land and its geography, the climate and weather, and the history, particularly of seafaring and trading. The UK has always experienced tides of movement to and from its shores and its influences have been global. It is this diversity and richness of cultural heritage and history along with the UK's influences, that make it the nation it is today.
Richard and Sally say of making the work…
"Tides of Motion took many months to complete. After the initial stage of design development, we made a polystyrene and clay model of the form. We then made a refractory mould (a mould that can withstand high temperatures) around the model. The model was then removed from the mould and the mould set up in a kiln ready for casting. Next glass was melted into the mould at a temperature of 890 degrees C. The glass was then cooled very slowly over 3 weeks to room temperature. During this time the glass was annealing, releasing stress in the glass, so that it does not crack. Once cooled the glass was removed from the mould and many weeks of grinding, engraving and polishing of the glass began. The final stages of applying bands of mirror, painted surfaces and a final layer of engraved detail then took place.
Layers of information can be discovered in our sculpture, surface mark making, and textures are informed by the layering of history in the earth and our language. Land forms, natural formation and the lines generated within them influenced the shaping of our sculpture and are contained within sweeping arcs that outline the form and that hint at our maritime identity. The bright optical qualities of the glass shaped to magnify and refract offering a sense of continual movement. Curving bands of mirror reflect the immediate surroundings inviting you in to explore further".
Spirit of Discovery's inaugural cruise to explore the British Isles sets sail on 10th July 2019 from Dover.
Jackson and Fawkes work from their studio in Gloucestershire, and we're delighted that a piece of their glass sculpture will be included in Fresh Air Sculpture 2019.