New pergola in the gardens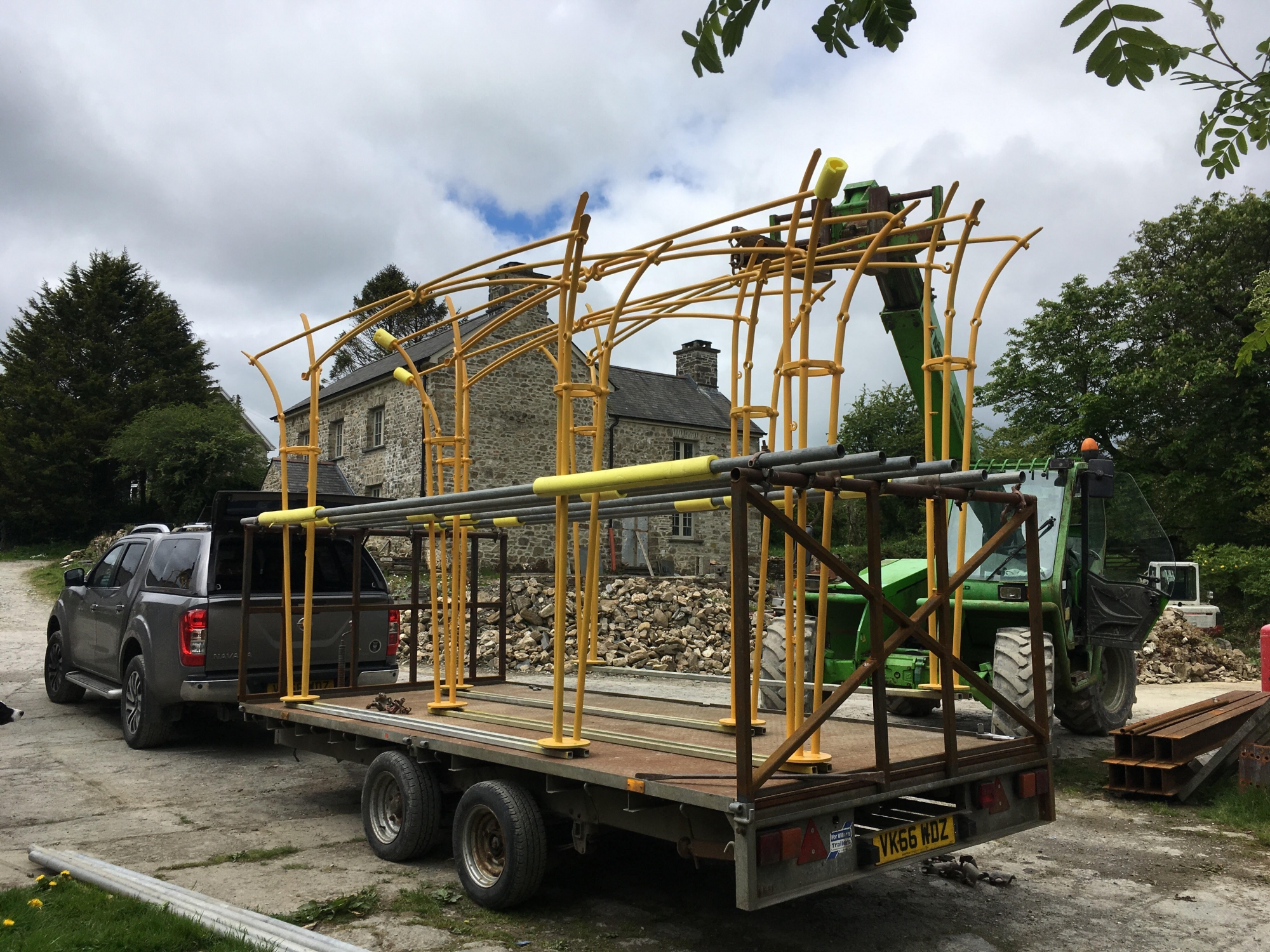 The new pergola has arrived in our gardens, right on time for Fresh Air Sculpture 2019.
The old pergola, which we put up 30 years ago – slightly in the Japanese Arts and Crafts style – had to come down as the wood had rotted.
So, in a fit of extreme confidence, we commissioned an outstanding blacksmith, Andrew Rowe (https://www.dar-design.com/), to create a new one in steel. He is based in Wales, but we knew his work as he had come to the fete here to show people how to make poppies in metal. His initial drawings were thrilling, and I knew we had to go ahead with it – our largest commission after the library.
We chose ochre yellow (just to make it extra difficult for Andrew), and we are thrilled with it!