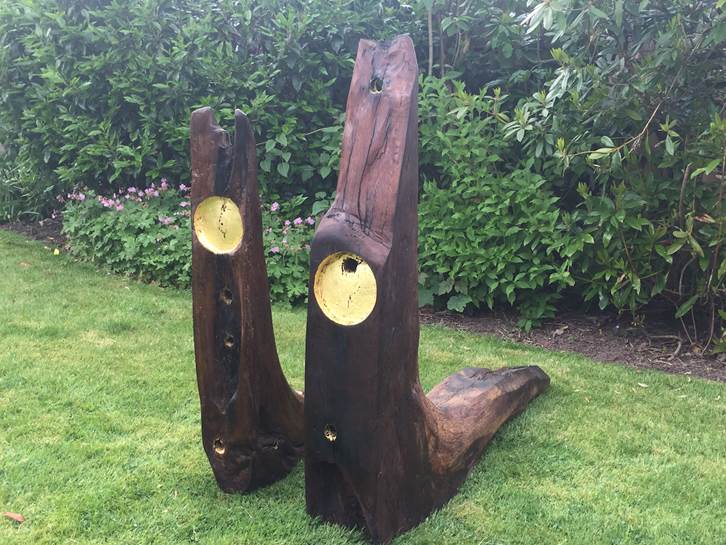 We love seeing the results of Quenington Sculpture Trust-funded bursary pieces for Fresh Air Sculpture shows.
This is Ancient Coupling by Laura Hickman for Fresh Air Sculpture 2019.
Laura purchased a pair of rare ancient, 1400s, Oak large elbow joints that were from a very old barn. She treated them with a variety of wood care products and spent hours sanding, shaping and letting them show her their form as she worked with them. This process took months and was a very dirty job!
The elbow joints were then wood preserved, oiled and 23.5ct gold leaf gilding was applied.
Laura says…
"As I was working with them, they appeared to be figurative, a couple standing side by side. In the wood, the initials of our ancestors dating back to centuries ago can just about be made out carved delicately into the wood. This struck me as a place where lovers met, couples and their families partied after they were joined in matrimony and the Middle English word 'Couplyng' seemed an apt title for the pair of ancient sculptures."