Freedom is a Very Special Thing by Sculptor Alison Berman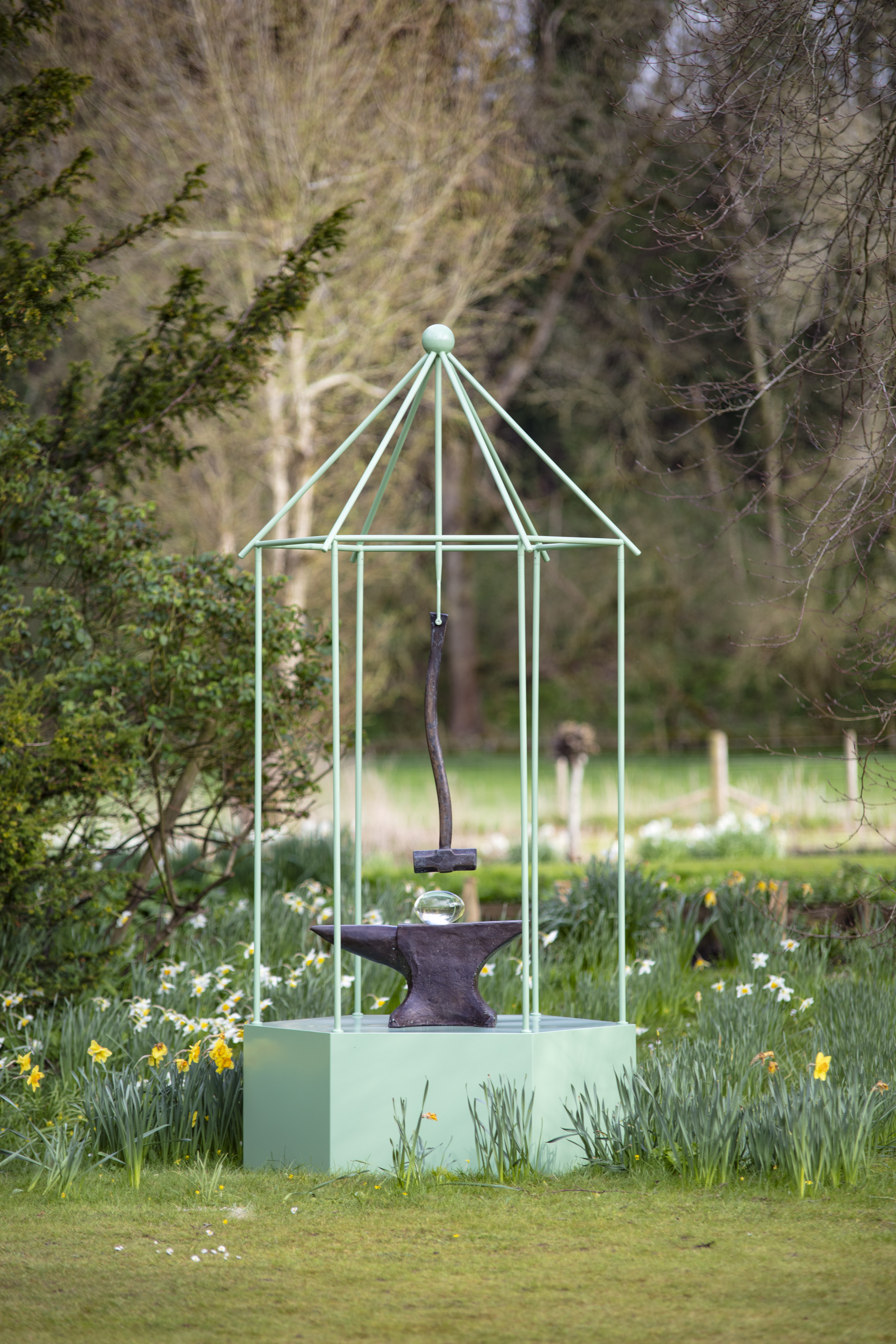 Sculptor Alison Berman is showing three pieces of work with us at Fresh Air Sculpture 2022; 'Black Water Bird', 'Tool Gang' and 'Freedom is a Very Special Thing'.
In this blog post, Alison shares with us the inspiration and process behind 'Freedom is a Very Special Thing'.
"Ever since learning the expression 'entre le marteau et l'enclume' (the French equivalent for 'between a rock and a hard place'), I have wanted to illustrate it using an anvil that had been part of the equipment on my parents' small farm.
It has taken a very long time to develop and construct, and could not have happened without a racing engineer, Dave Benbow, who connected me with a master craftsman in motor sport, Tom Saxton.
I had always imagined suspending a hammer over a solid anvil, but when I visited Tom for the first time I was undecided about a glass hammer above a bronze anvil, or the other way around – bronze ready to shatter glass. Tom cast the hammer in bronze resin quite easily, but to make a crystal clear version, with no air bubbles, and to polish the surface completely smooth without breaking the whole thing, was a challenge to say the least!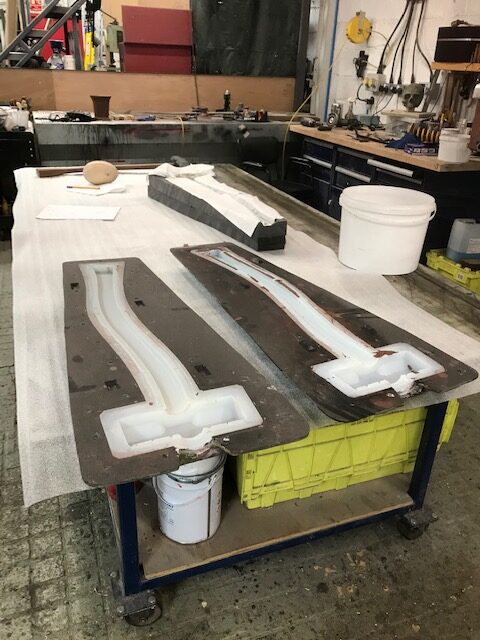 The result is quite magical. I hope to find a way to share its beauty one day, but for the time being it is safely in store. Experience with the glass hammer showed that my wish for a glass anvil was simply not feasible.
The idea of including an egg came as a joke from a wood-turner friend, David Beale, who had made me some pigeon-sized eggs for another piece. I immediately saw that this would strengthen the whole piece.
Working out how to show the anvil at a suitable height and keep curious hands at a safe distance was another stage. I toyed with the idea of making a house-shaped frame and calling it 'Home', but settled more comfortably for an outdoor aviary with open sides.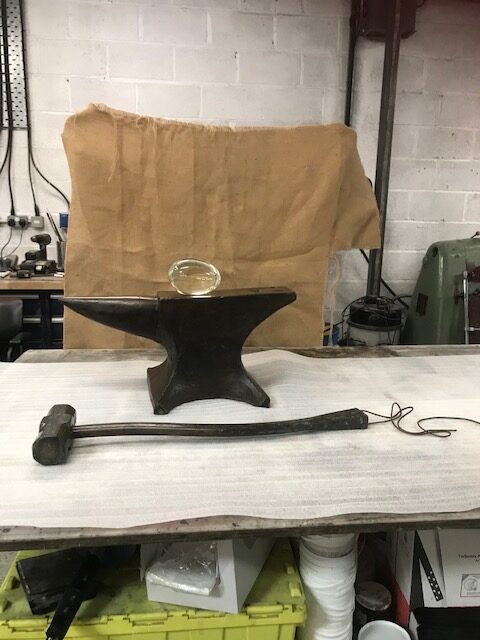 The title,  'Freedom is a Very Precious Thing' naturally followed. It was chosen before recent world events which may highlight the weight of its message".