Curator's News – Installation at The Old Rectory Gardens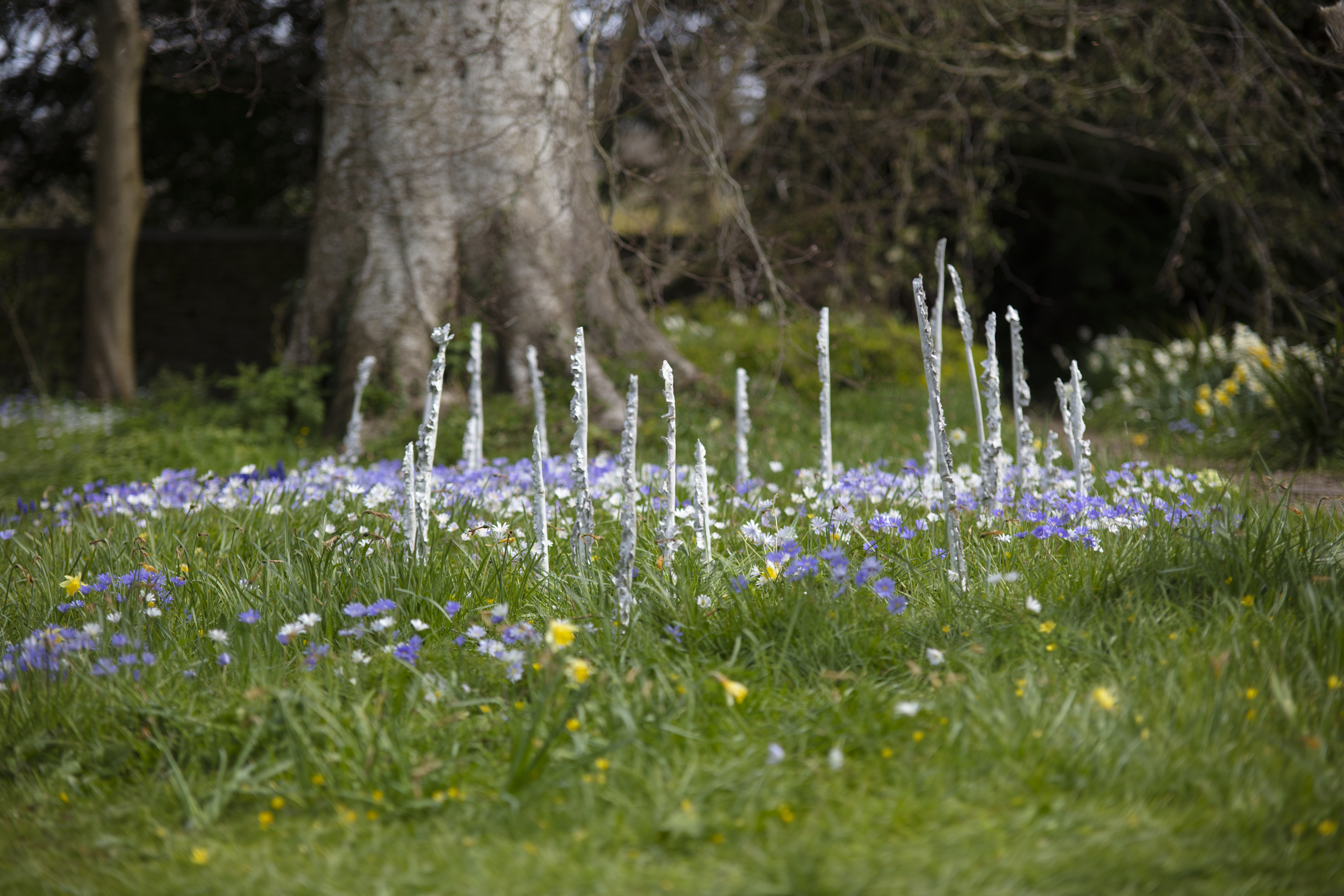 After months of planning, cajoling artists for information, helping create promotional material and organizing a photoshoot the exciting bit of curating has begun.
Nearly half of the works have now been installed in the beautiful grounds at the Old Rectory, Quenington.
Forest of Dean based artist Richie Alli, has installed 3 of his Fire series. Extruded clear and coloured glass set in oak plinths sourced from the forest evoke images of tendrils of flame from a burning log. He sources his timber bases from the woods around his home and the delicate glass flumes exhibit a wonderful depth of colour and are more robust than they would seem.  This 'Blue Flame' was positioned next to Andrew Rowe's arbour in support of Ukraine.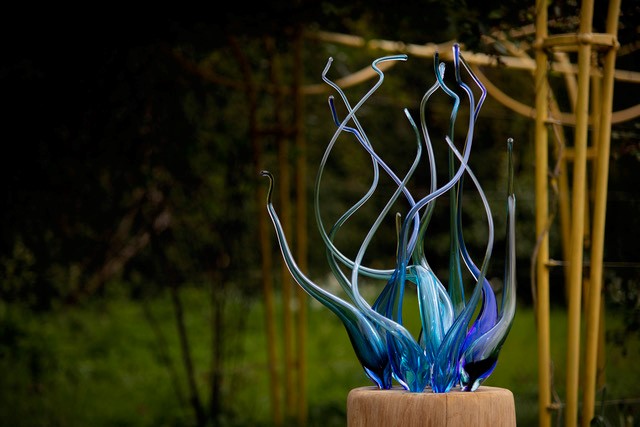 One of the joys of curating is finding the right sculpture for the right place, or the right place for the right sculpture.  Often the first place you think of for a piece turns out to be the absolute right one, no matter how many other locations you try you so often end up coming back to the first spot.
This was so true with Sally Barkers Pernicious – about 20 pieces of ceramic 'growing' out of the ground. Each piece  holds multiple fingerprints, tiny pieces of  aggressively squeezed clay creating a dead, bone like quality. Are these harmful or are they benign? Is their ' pernicious' nature hidden or softened by the colourful drifts of Anemone Blanda?
Sadly for the exhibition the Anemone Blanda will have gone but the rigid pieces will still contrast with the lush organic surroundings – reminding us of our precarious and greedy relationship with the natural world.