Curator's News – Installing 'Dans L'Intervalle' by Edith Meusnier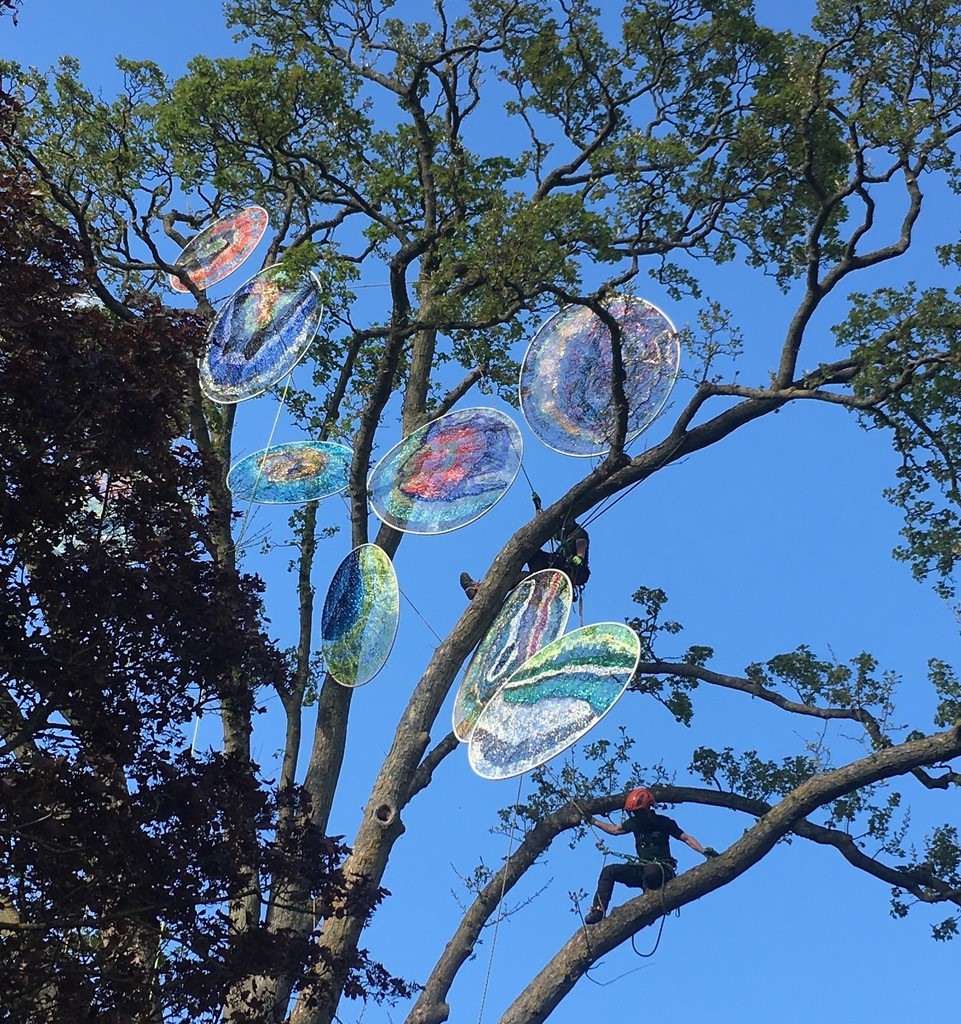 Our curator Stephanie Cushing shares preparation updates for Fresh Air Sculpture 2022.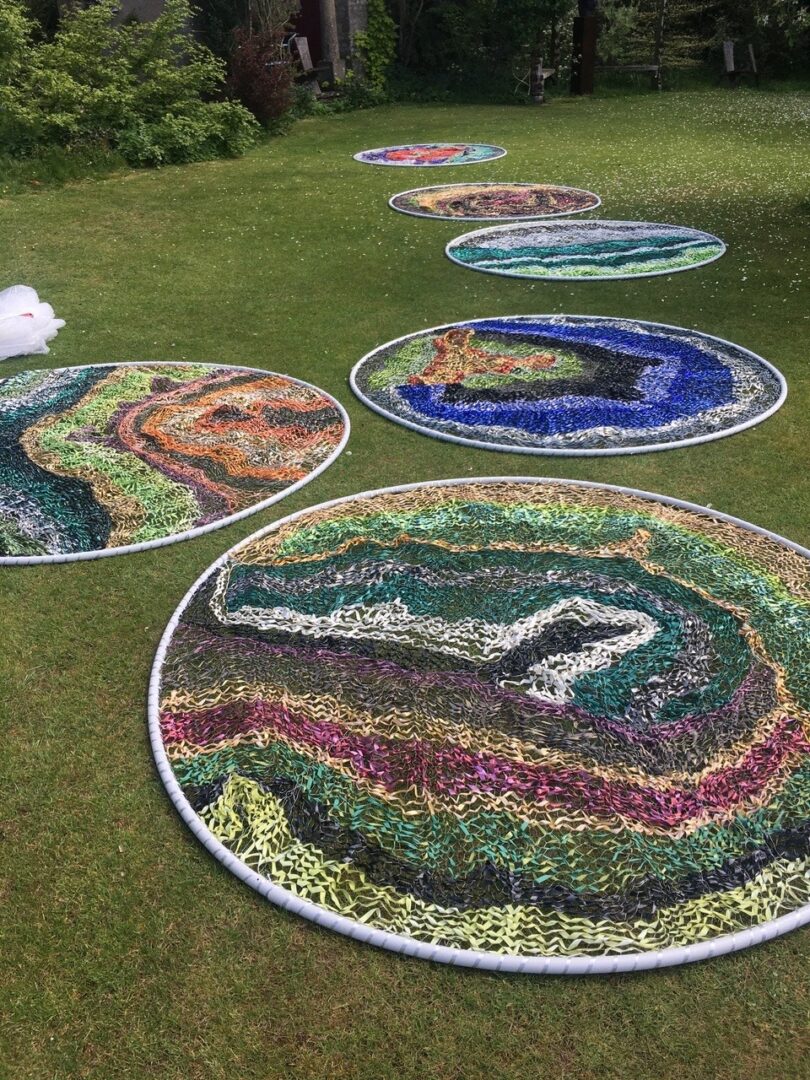 After months of negotiating with shippers regarding collection and import, customs and VAT, we eventually received two packages from Paris. Twelve discs consisting of hoops woven with steel and gift ribbon were installed by two intrepid tree surgeons over 10 hours!
We are hugely grateful to Cotswold Trees in particular Wayne who understood exactly what I wanted to achieve.  It looks very different up in the canopy to how it does on the ground but Wayne had a great aesthetic vision and was able to work out how to place the discs despite limited movement and being restricted by ropes and harnesses.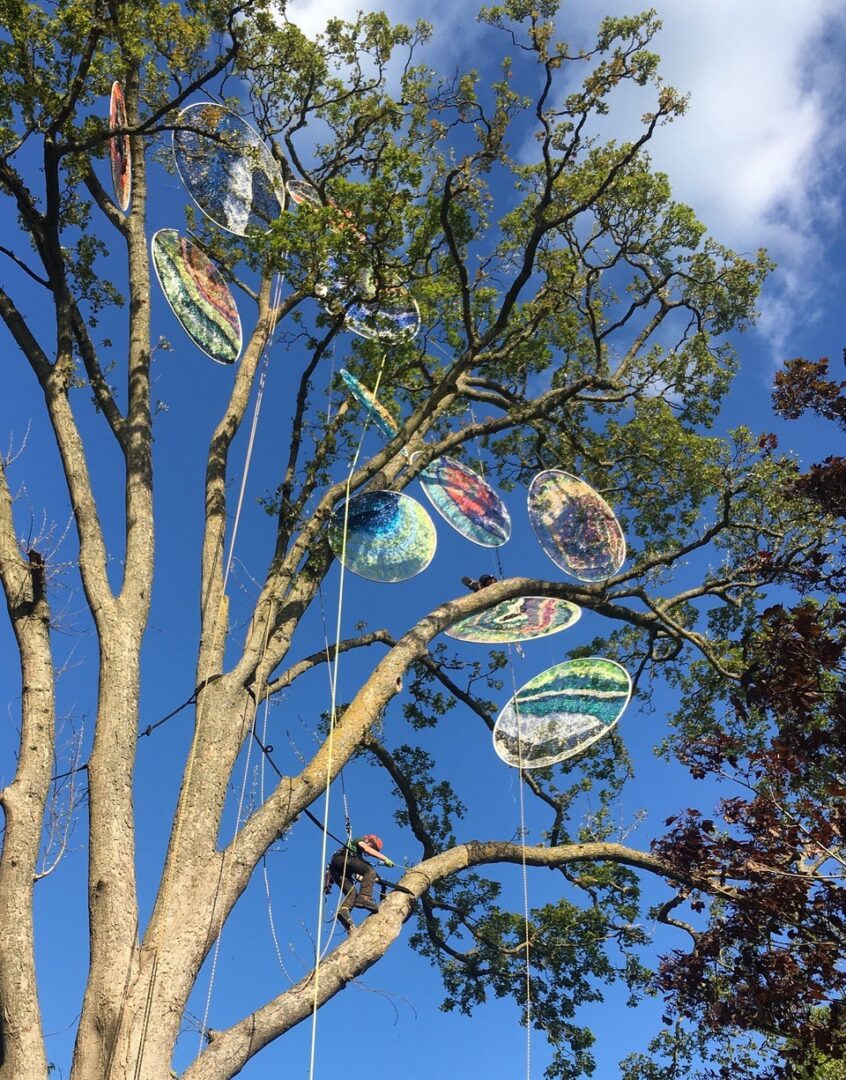 This mature sycamore tree is now festooned with Edith Meusnier's woven discs – 'Dans L'intervalle'.  Edith is a French textile and environmental artist who has exhibited widely in France and abroad. She uses a magical plaiting technique called "sprang' dating from the bronze age. These ephemeral circles are designed to work with nature, to withstand wind, rain and light, they dance and vibrate in the wind and change colour with the changing light.  At dusk the colour seems to be lost and they sparkle like honesty seeds.
The discs are plaited with steel wire and gift ribbon which is light, strong and incredibly cheap. The work plays on the idea of a gift, of celebration but also the ridiculous aspect of cheap shoddy goods that are indicative of a society that puts more importance on the packaging than the content!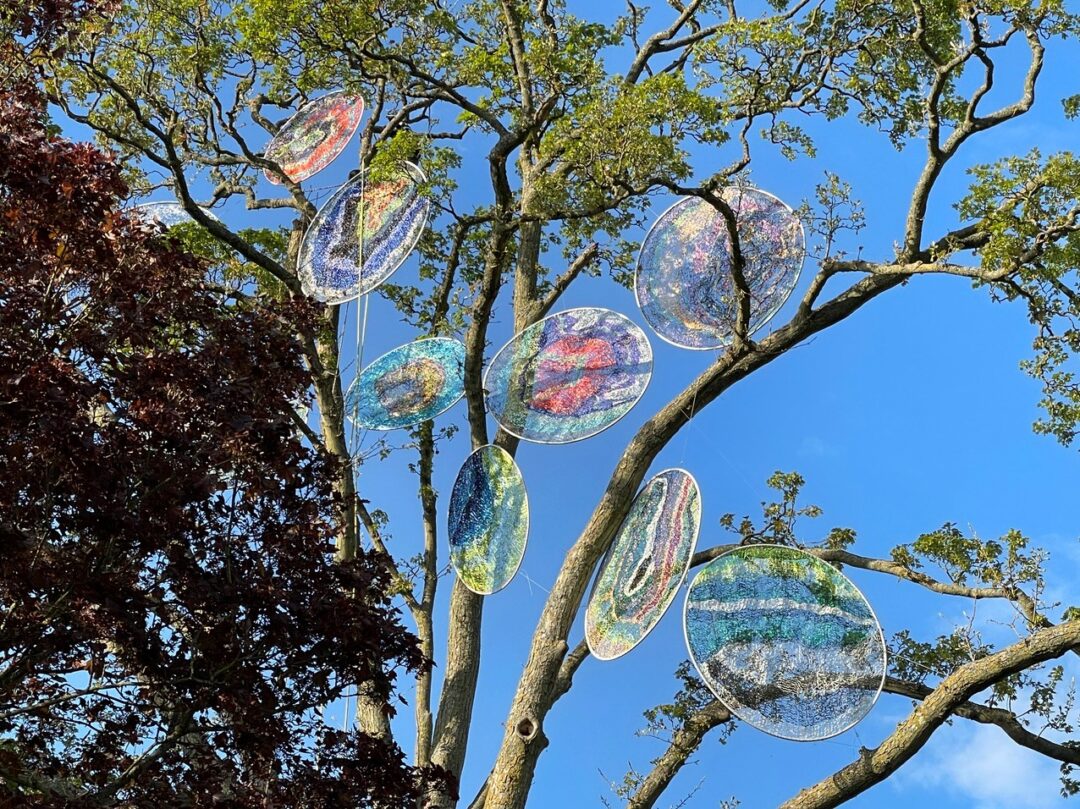 The sycamore tree that these discs embellish is very mature. Every attempt has been made to prolong it's life but it is nearing it's end so it has been a wonderful opportunity and a privilege to enliven it with colour, pattern, movement, and texture.