Online Exclusives – Echinacea Superfluity Stem by Ruth Moilliet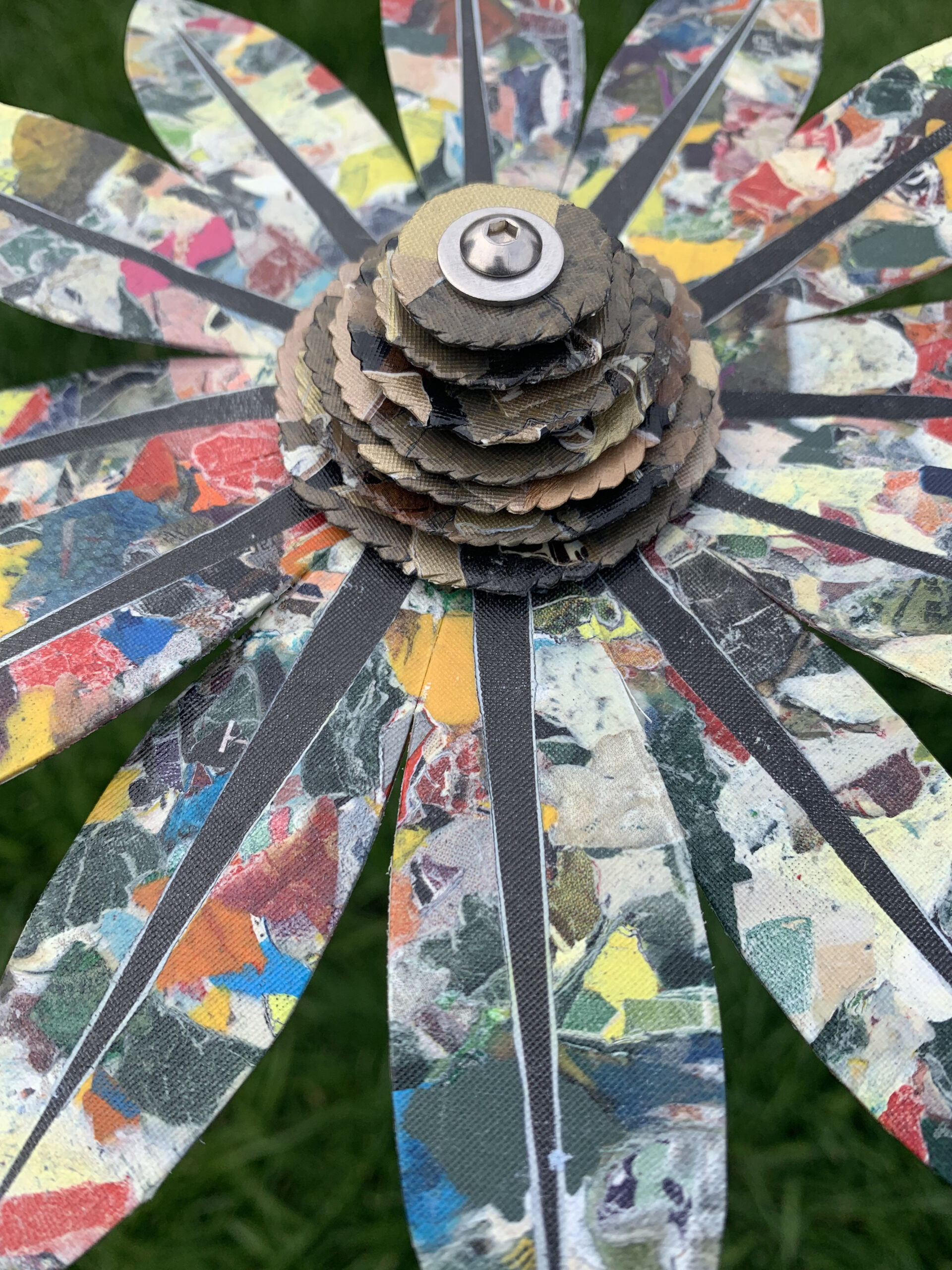 'Echinacea Superfluity Stem' by Ruth Moilliet. Our Online Exclusive for May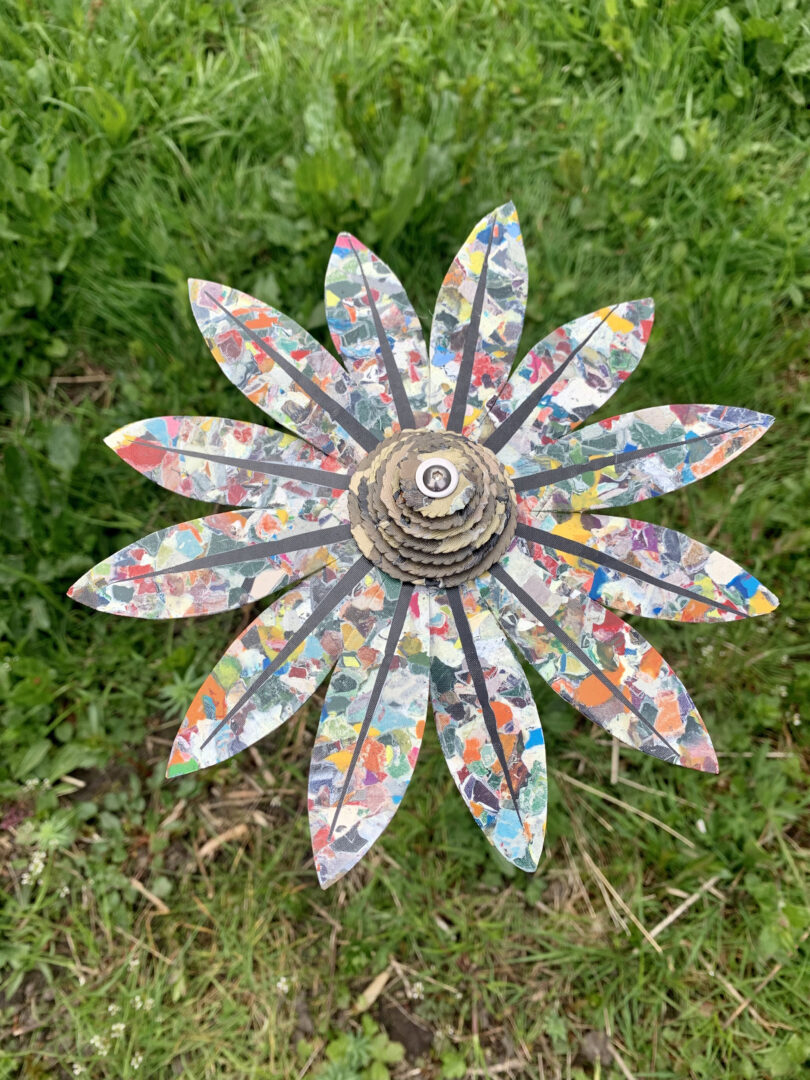 Ruth's beautiful Echinacea flower is made by recycling the plastic off-cuts from the work she has produced for Fresh Air Sculpture 2022 (see below).
The flowers are created from recycled, used plastic carrier, food and postal bags that could otherwise have ended up in our oceans or landfill. Mounted on a 75cm stem they are suitable for long term display in a shaded part of the garden or an indoor planter.
Ruth's flowers are exclusive to Fresh Air Sculpture and can be bought here.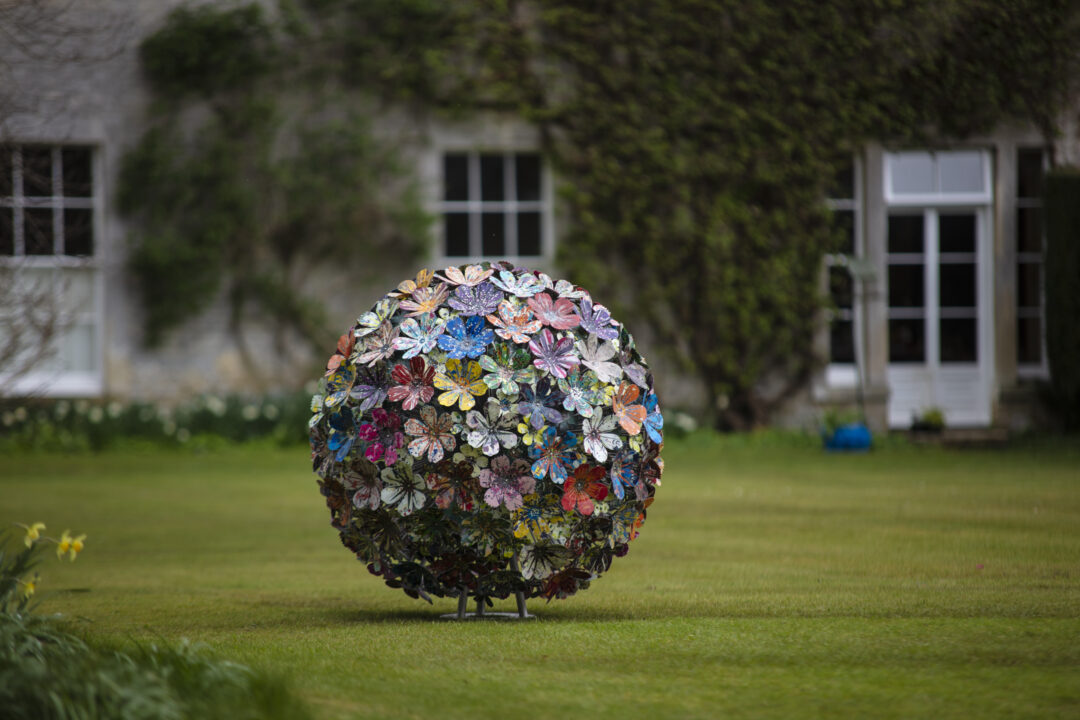 Ruth Moilliet produces highly finished metal and glass sculptures inspired by the plant kingdom. In her work she aims to draw the viewer's attention to both the overall spectacle and individual beauty of a flower. Her work is inspired by her close study of a particular species and the beautiful, intricate forms she discovers. The finished pieces and the materials used explore the apparent fragility of an individual plant contrasted with its ability to sustain existence through ongoing lifecycles.