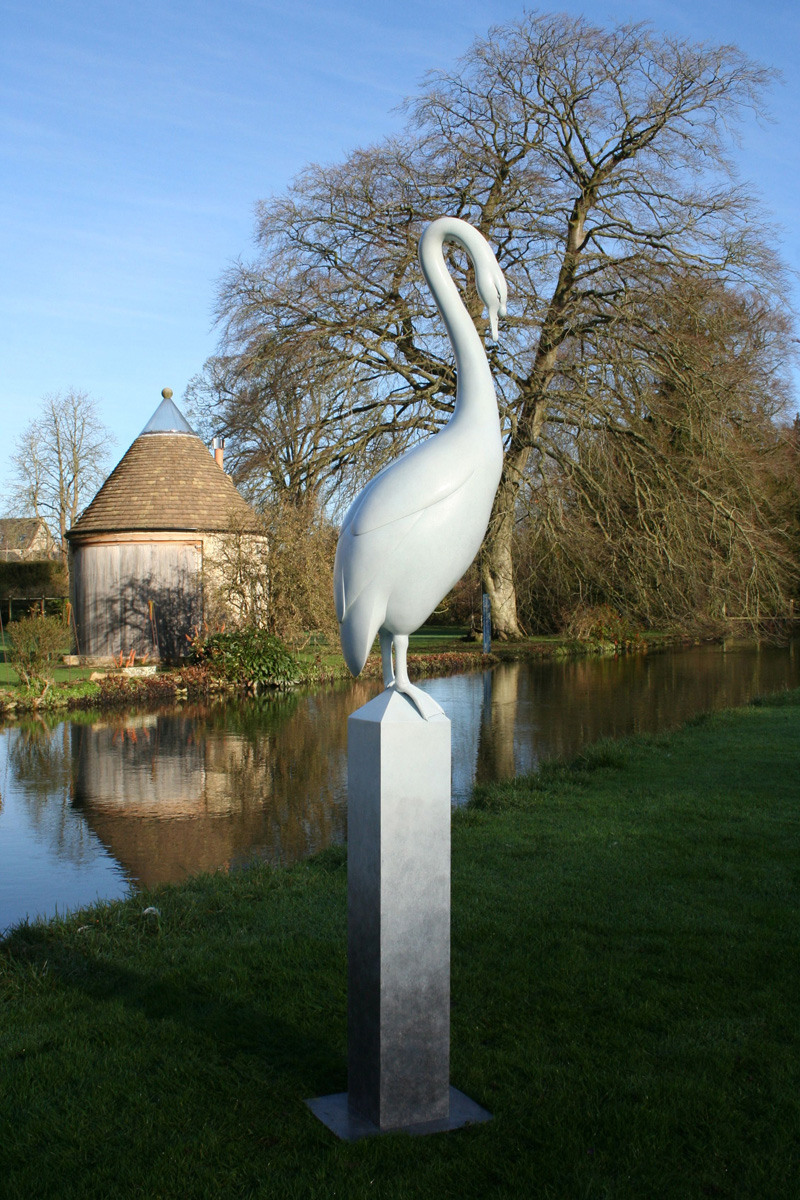 Today's sneak peek is of some beautiful sculptures that depict form.
Firstly we have 'Swan' by Adam Binder. The piece is made out of patinated bronze and stands, rightly, by the edge of the river that winds through the Abel-Smith's garden. I love the curves of this sculpture and how elegant Adam has made the piece – elegant but striking. There is a beautiful flow down the sculpture as you look at it and I love that is stands on such a geometric plinth, that contrasts so well with the curves of the swan, with the white of the swan fading down the column in a beautiful gradient effect. The swan looks very noble, and perhaps reflects the link between Swans and their protection by the Queen. Adam lives and works in the Cotswold's where the bountiful and diverse environment provides endless resource for his inspiration.  One of Britain's leading wildlife sculptors, Adam has a signature fluid style of simple lines and flowing forms (haha! I was right) depicting both movement and emotion that beautifully captures the essence of his subjects. Working primarily in Bronze with earthy rich patinas, Adam's work is recognised and collected all over the world.  Adam won the David Shepherd Wildlife Artist of the Year in 2010, and was elected a Member of the Society of Wildlife Artists in 2011.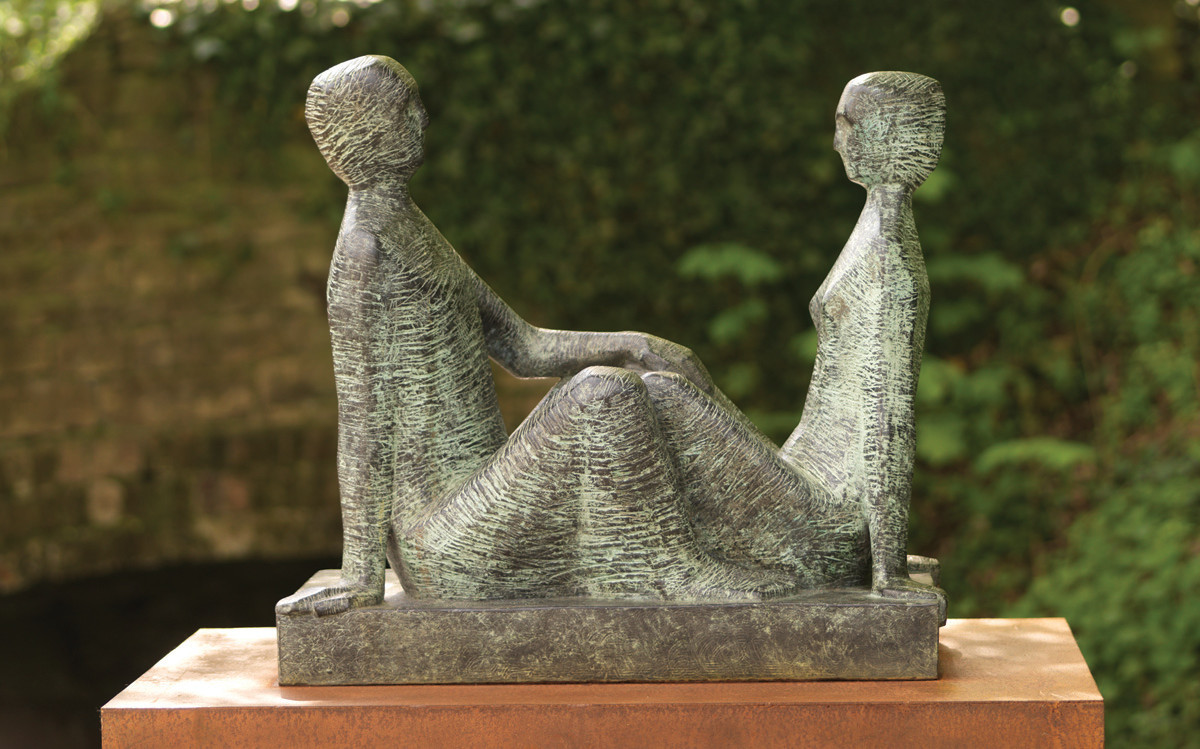 The next piece is by Terence Coventry and is called 'Couple I'. This sculpture is too made of Bronze, but depicts the human form. I like this sculpture because it seems very intimate as if the couple are having an in depth conversation, with the left hand figure resting his hand gently on the knee of the other figure. I love the combination of curves with flat surfaces, which makes the figures almost geometric, but still soft, the same way a pebble becomes smooth by the sea and sand. There is a subtle symmetry to the piece which I think emphasises the intimacy and conversion. Having farmed for years, almost exiled on a Cornish cliff, Coventry is somewhat an outsider in the Art World.  His sculpture exists in spite of any trends in the Arts. It is intensely personal, practical and unpretentious, imbued with great integrity. Over the years he has developed a confident and individual sculptural language of his own.
I hope you like these two pieces, the fluid curves of the swan and the soft geometric shapes of the couple. Again, these sculptures are better experienced, so come visit the show in the Summer and have a look for yourself!