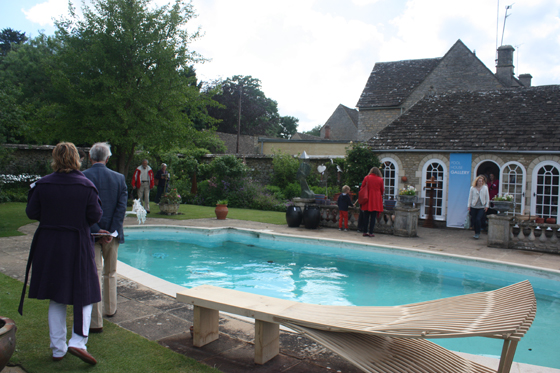 So Saturday turned out to be a miss-match of chilly hurricane gales, April showers and humid hot patches … but regardless the members of the CHEQS villages turned up in force, eager to have a first look at the sculptures this year's Fresh Air has to offer.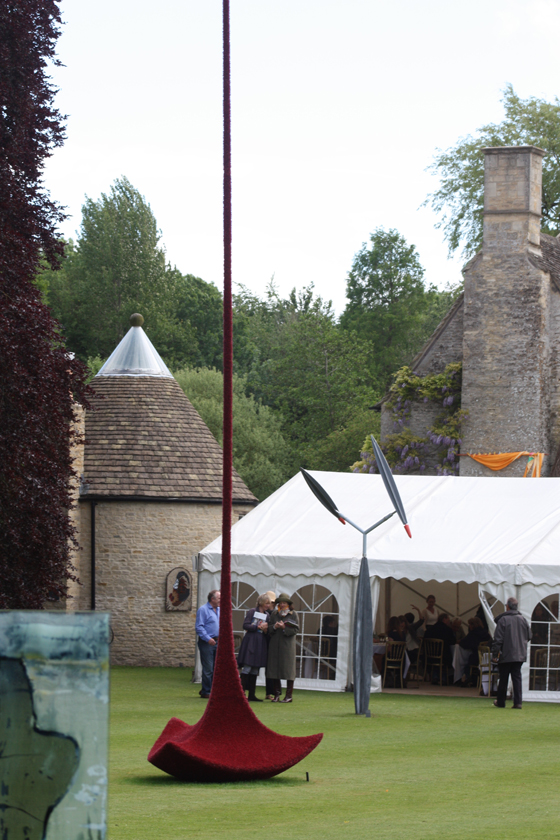 I couldn't resist snapping a few 'close-up' pictures of some of the sculptures. Anna Glasbrook's piece creates gorgeous, colourful shapes with material and glass.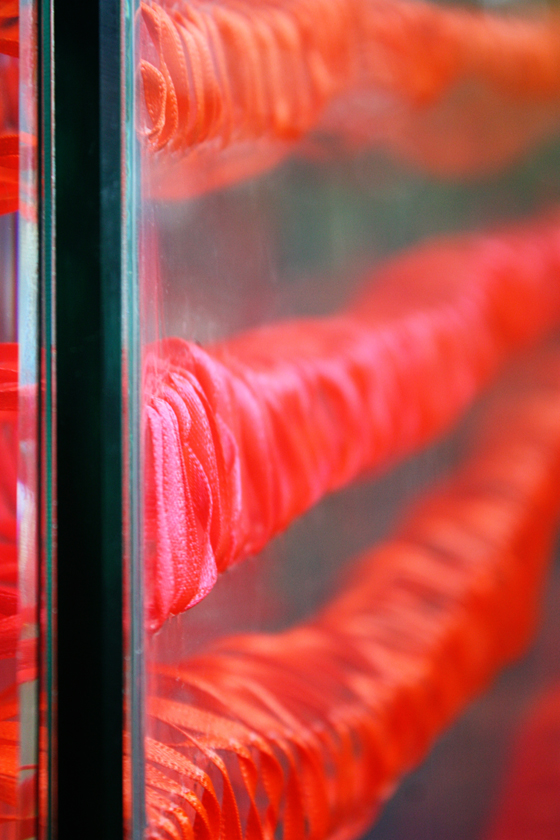 It was great to see the visitors interacting with the sculptures.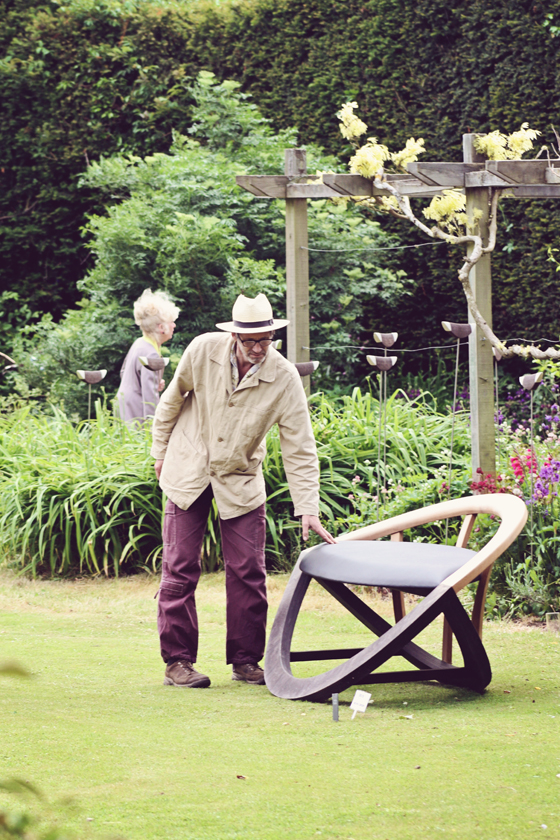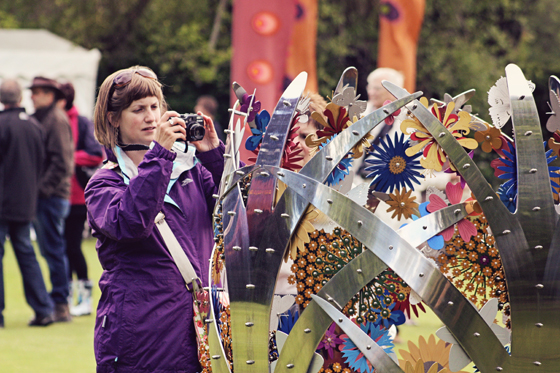 I could hear the children escorting their parents around the gardens shouting out when they'd found a number, and then locating that number in the catalog. It was like a great big treasure hunt for them.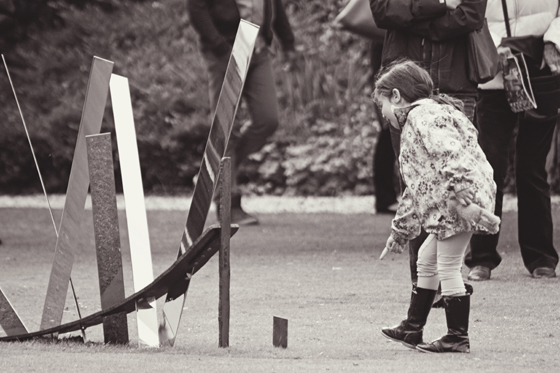 7a whipped up some tasty treats, topped off with drinks by Friends of Hatherop C of E Primary School. I nipped in for a white chocolate chip brownie!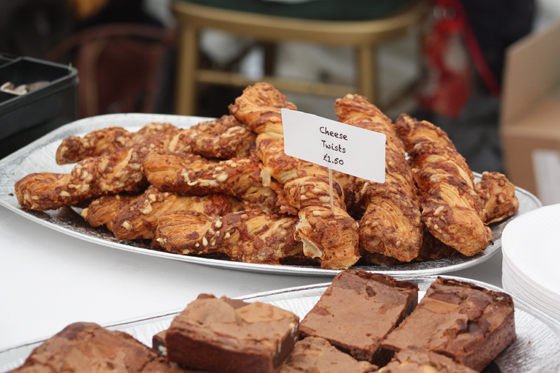 A lot of visitors were intrigued by the sculptures that adorned the river. Lewis Davidson's metal boat gave a nice geometrical, but peaceful element in contrast to the very energetic Pete Roger's waterwheel that spun round on the other side of the bridge.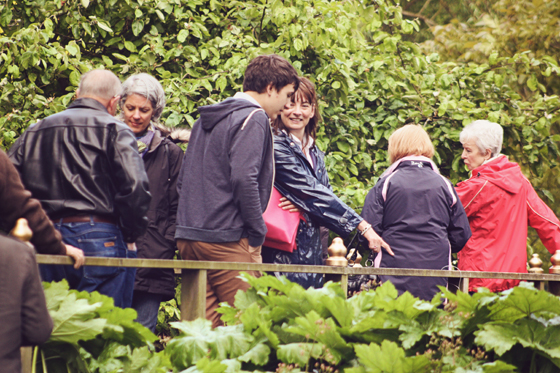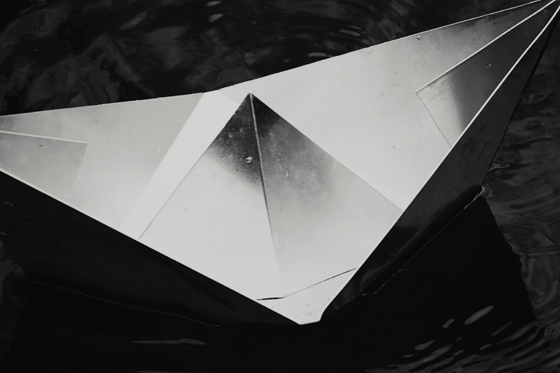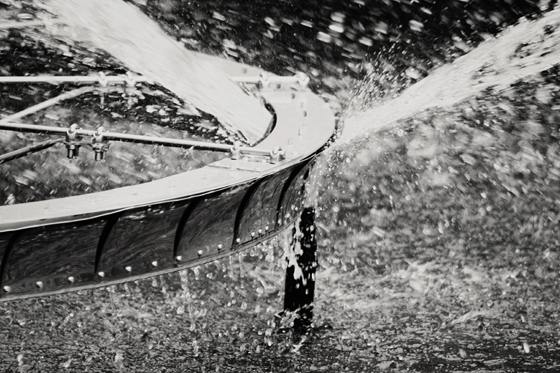 Giles Rayner's 'Scylla' added a different dimension with its more neutral, bronze colour … and looked great with the background of the cooper beech.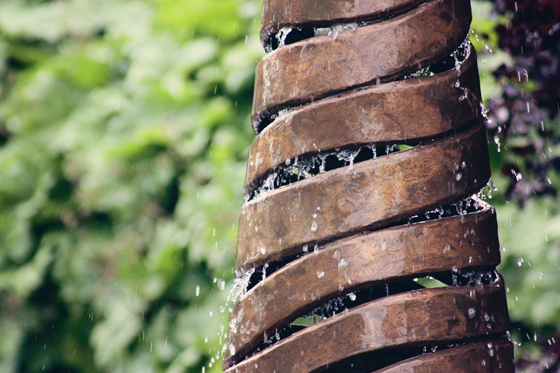 Simon Charter and Alec Hole's sun pulse created a soft water fall sound, and created beautiful water patterns in the way that the water moved around within the piece. They are hoping to add more pieces to it, so watch out throughout the show to see if this sculpture changes.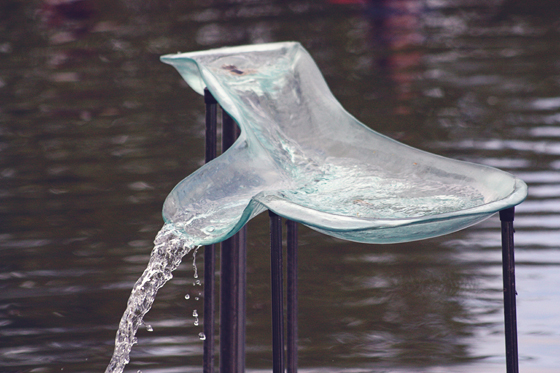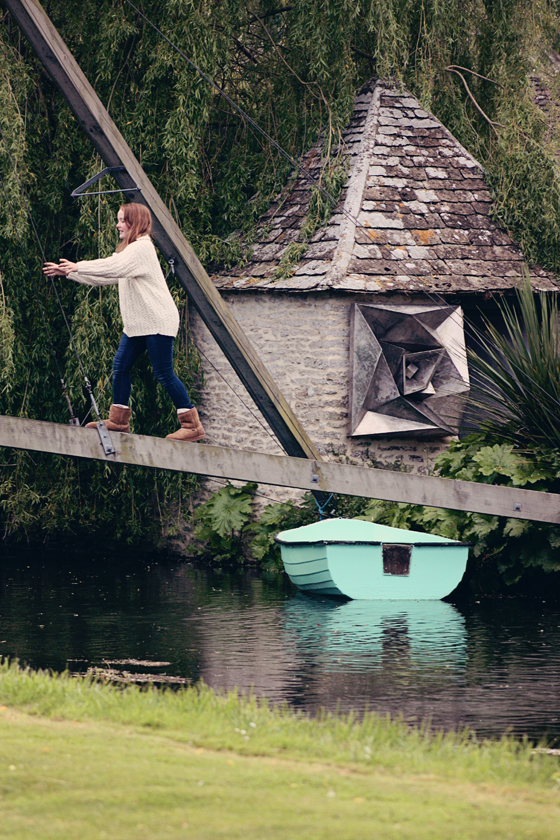 Adam Binder's swan caught the attention of visitors; its stark white, curvacious form looked great with Alison Thistlethwaite's geometric 'The Red Place' in the background.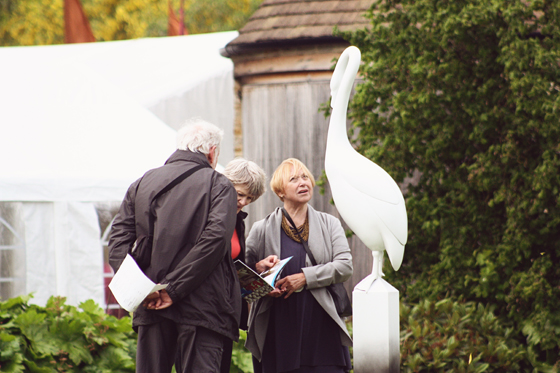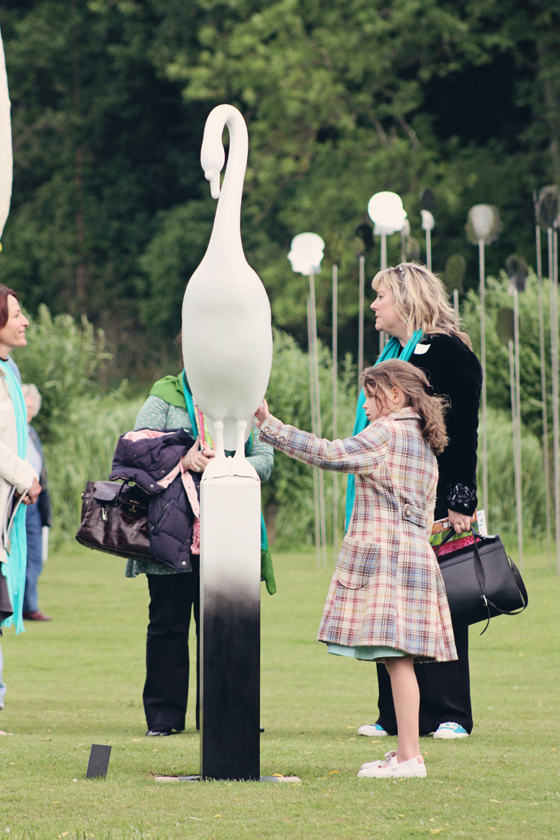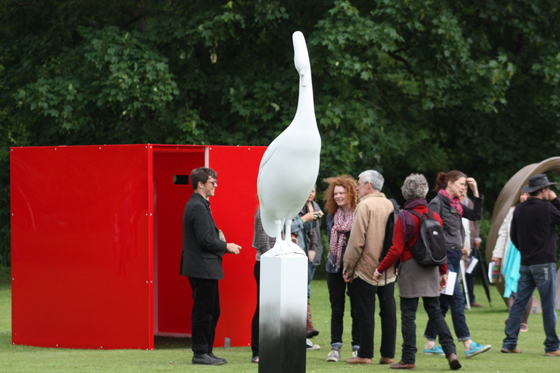 I love how faces of visitors got distorted in this sculpture.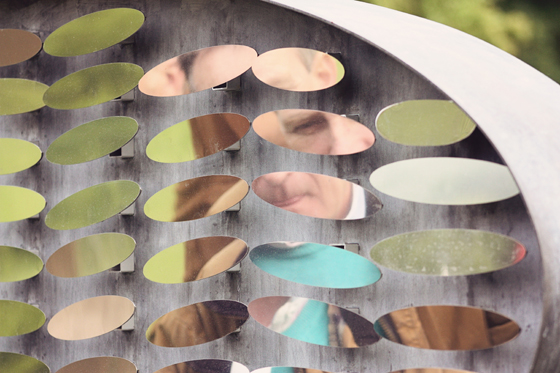 My dad posed for this photo below, inside Alison Thistlethwaite's 'The Red Place'! You can even spot me in the reflection – the illusive blogger.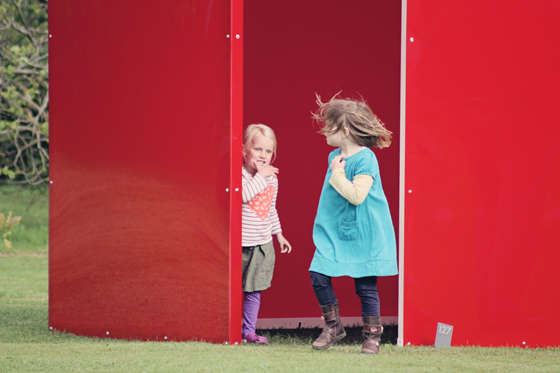 I love that Fresh Air is a real family affair (rhyme not intended!) … children and adults alike were there enjoying the sculptures, and it's great to see what sculptures the children are drawn to.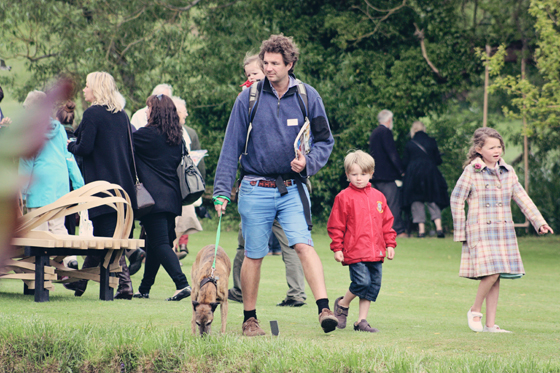 Chedworth Silver Band played music throughout, providing an excellent backdrop for the opening evening.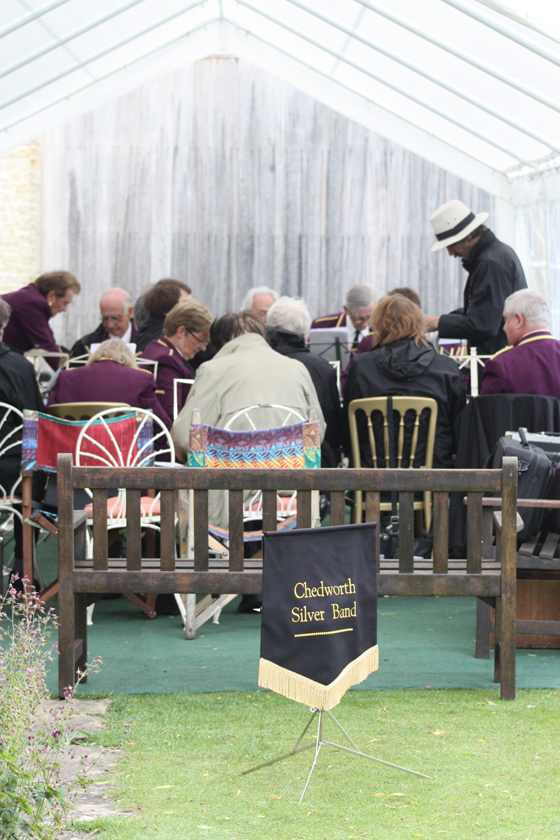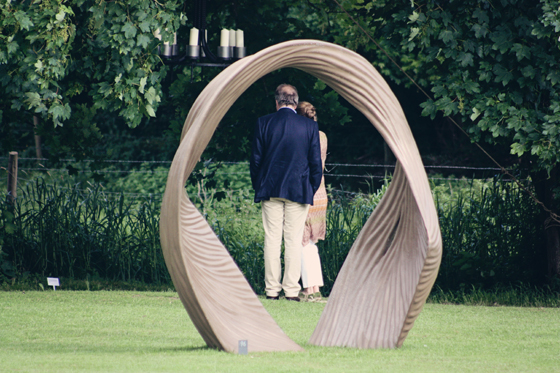 I even snapped a photo of Lee Bayliss snapping a photo of me from across the river! Camera rivals!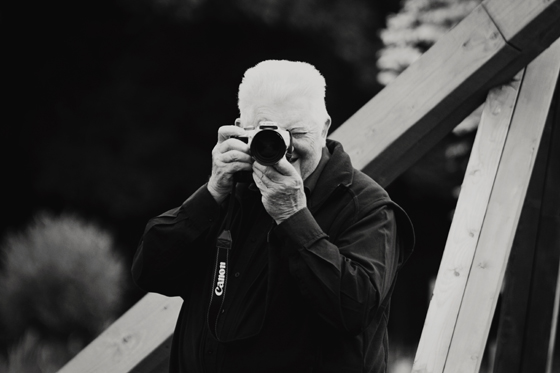 It was great to see everyone enjoying the sculptures and the garden, and I hope its the start of a great 3 weeks of a lot more enjoyment.