More of the opening day and first weekday at Fresh Air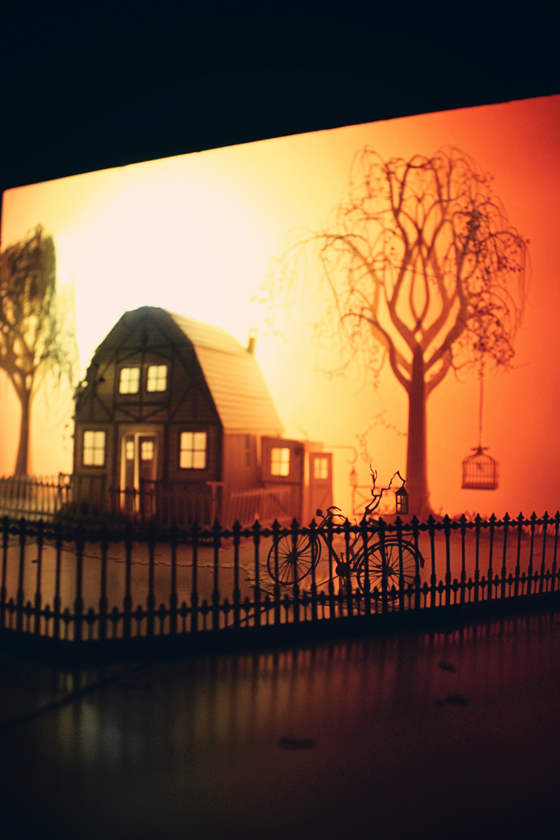 First some more photos of the opening lunch and private viewing evening, the following photos are by Bryce Knox.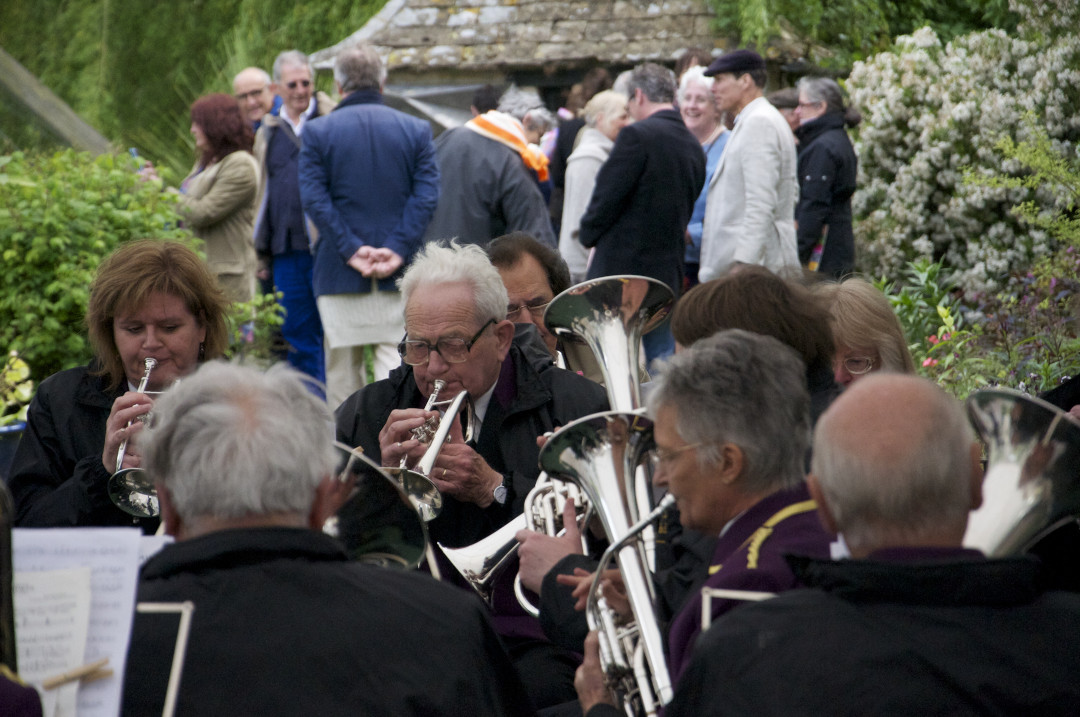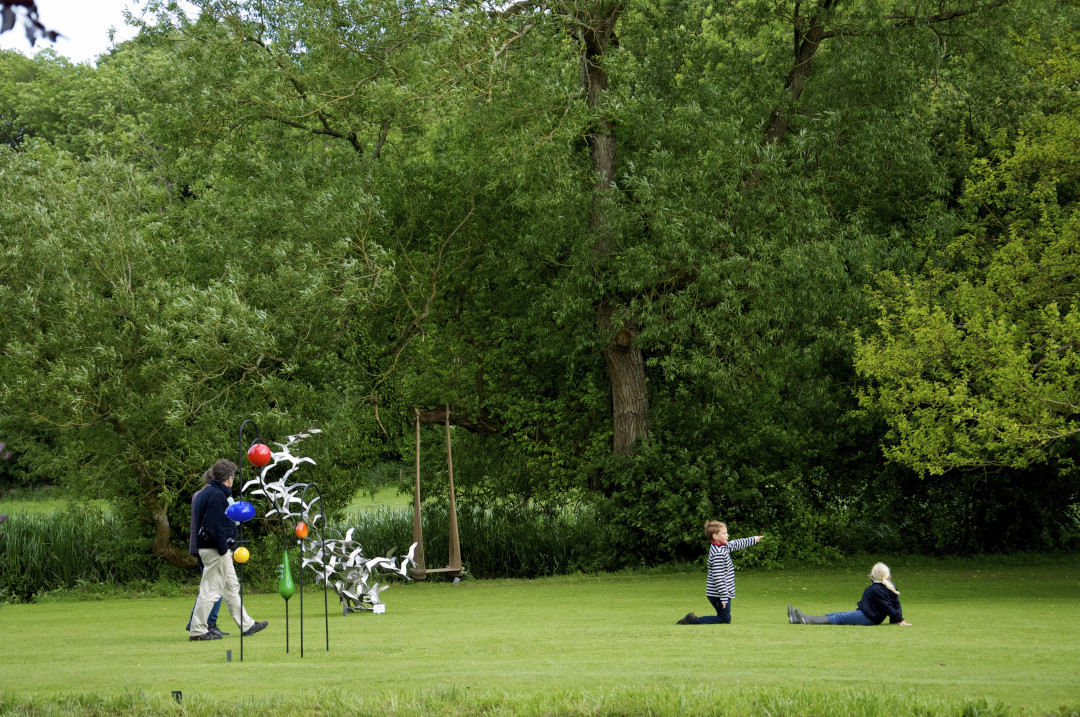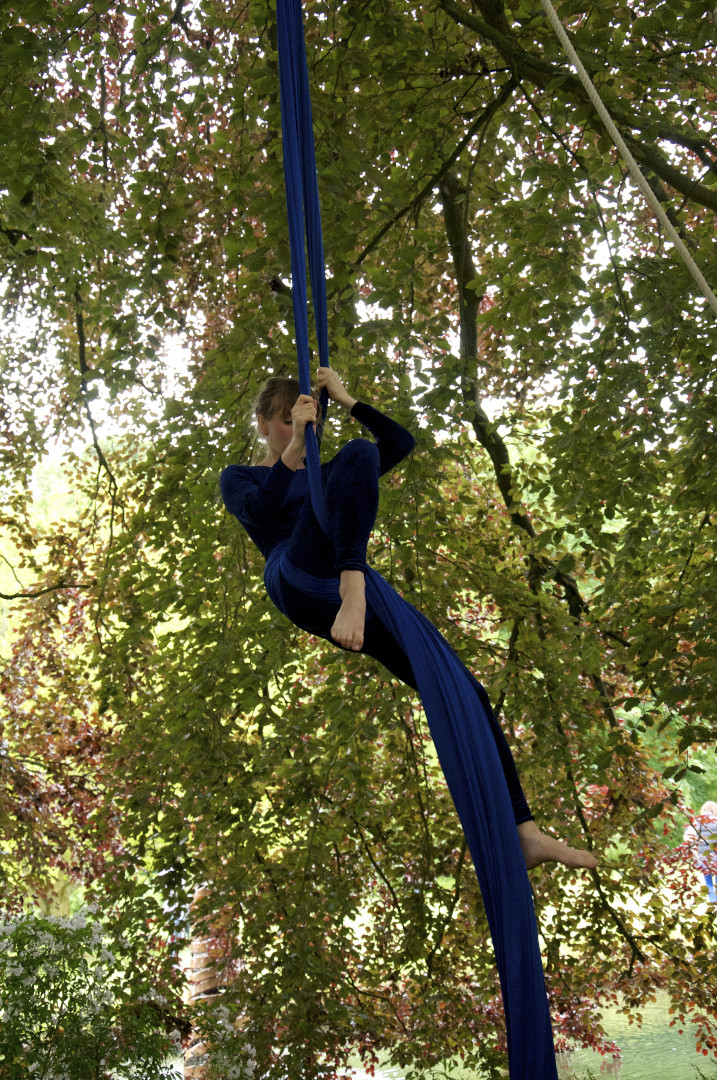 First weekday into the opening of the show was a little more relaxing than the weekend, and allowed for more 'inbetween' jobs. However there was still a steady flow of visitors and lots of children from local schools who were participating in workshops and tours round the garden.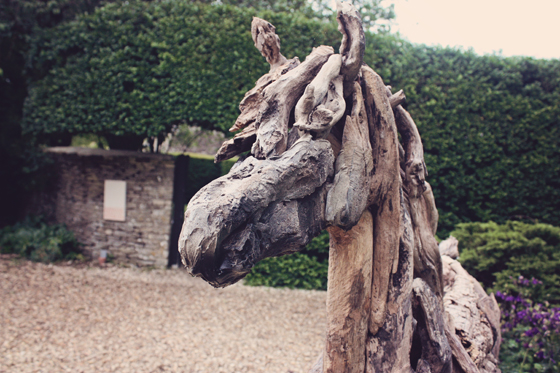 The gorgeous 'Sugar Plum' driftwood foal by Heather Jansch … which if bought is cast in bronze. Personally I love this driftwood maquette version!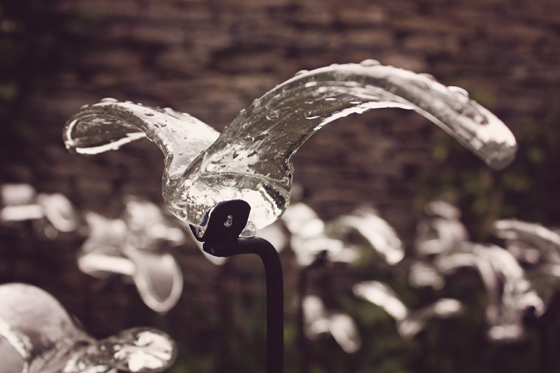 Migration by Matt Durran looks gorgeous with the speckling of rain this morning.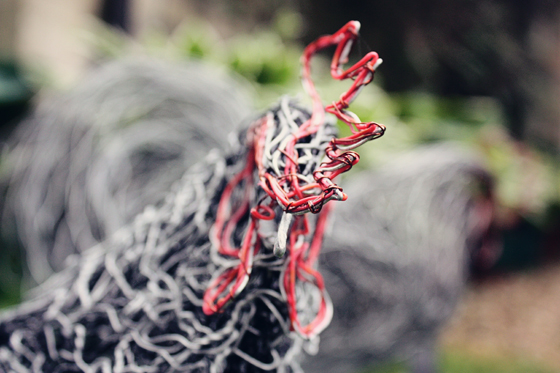 The gorgeous chickens by Celia Smith.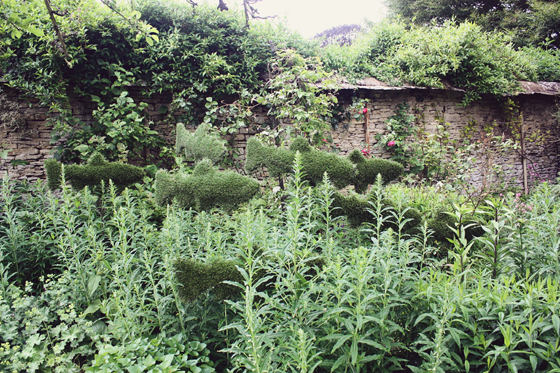 Lucy Strachan has created this amazing astro turf fish! I think they are one of my favourite pieces because you almost miss them as you walk around but they are a great discovery when you do see them!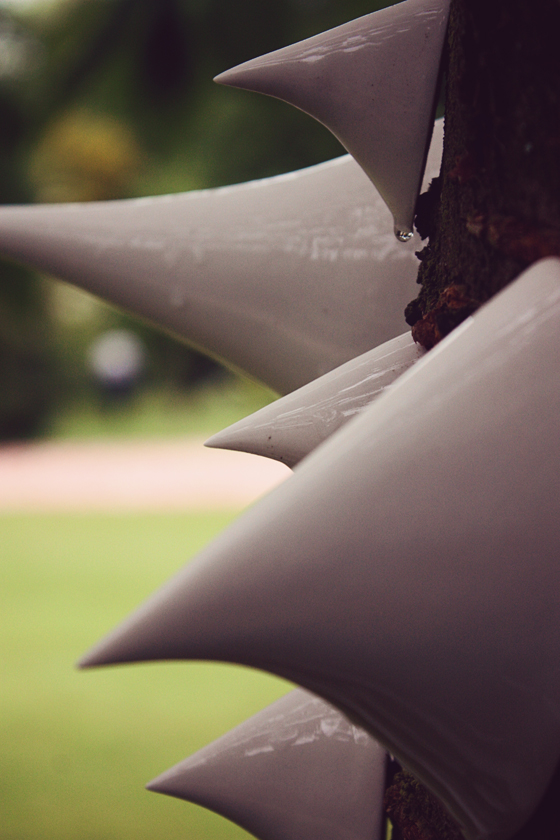 Natalia Dias
My favourites from Fresh Air 2011, Davy and Kristin McGuire, have created this great paper diorama with video installation called 'The Hunter', it's a must see at the show, and tells a 15 minute story.
The paper work is so delicate! I'd love to see how they create such amazing detail!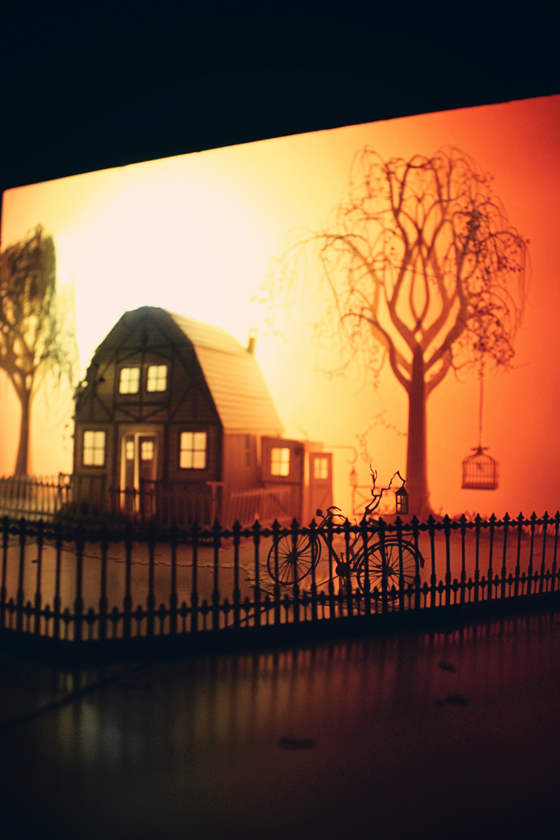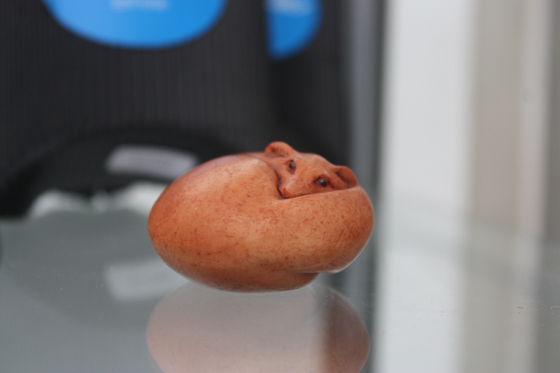 Adam Binder has created a whole host of animals for the ECCO kids shop …  they are perfect!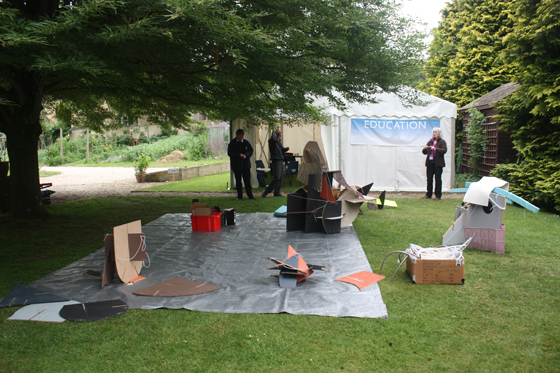 Schools came to complete workshops and make their own sculptures, as well as the touring the garden to see all the sculptures.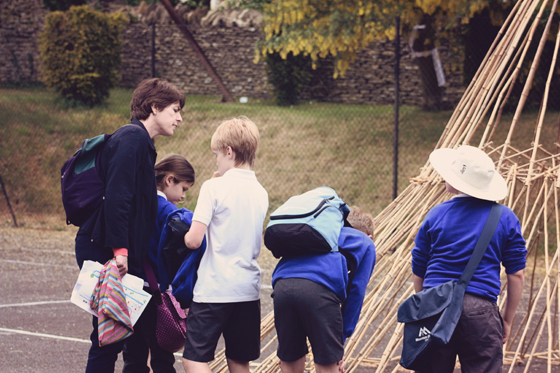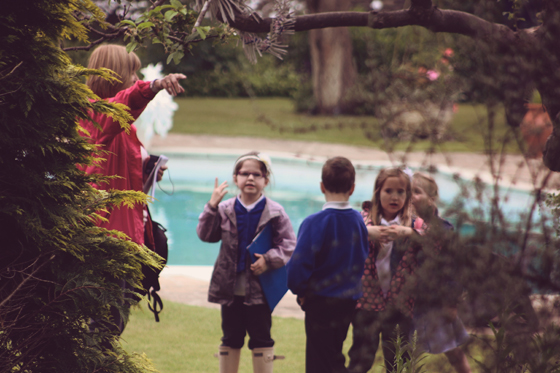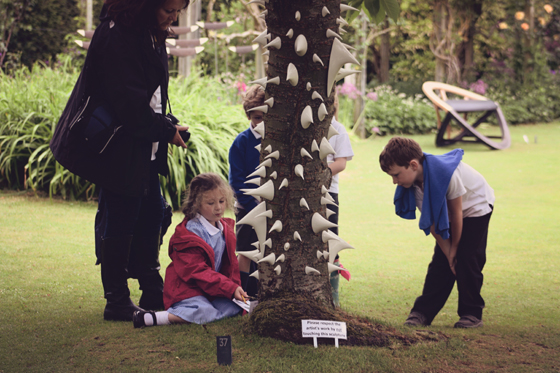 The children enjoyed looking at all the sculptures and drew sketches of their favourite ones.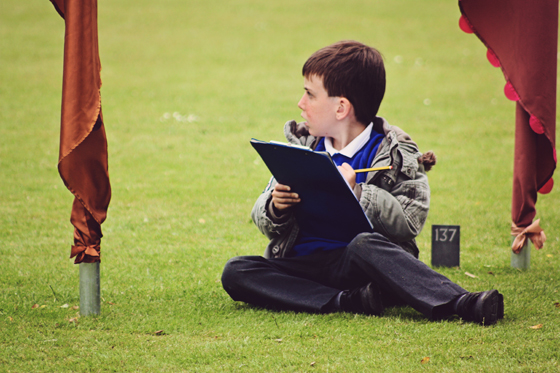 And thankful the rain held off all day! Hope you're all enjoying the photos on the blog, I want to thank everyone who's visited the blog and read the posts!