It's the last week so I thought we should fit in a bit more of an in depth photo post of what's been happening. Featuring many 'birds and bees' to fit in the Pool House theme.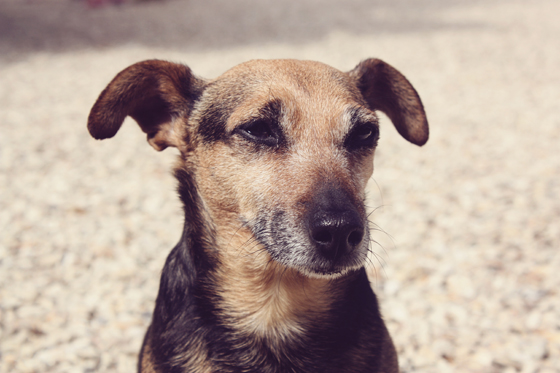 The show has been carrying on as usual, everyone rather stunned after the huge number of people that descended on the show on Saturday and Sunday! But it's been sunny for most of the days, and busy regardless of the weather. I came across a gorgeous Scarlet Tiger Moth on the gravel this morning … unfortunately the hungry swallows in Robert's garage have seem to have stolen one of its wings, but I put it safely on a plant away from the dogs, people and lawn mowers – I'm one of those people that can't walk along a path without moving helpless snails etc out of the way of people! Haha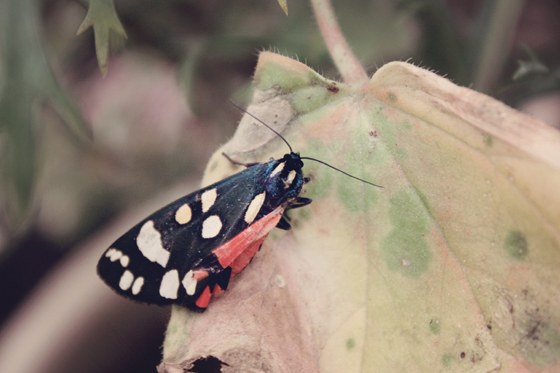 So once safely on the leaf of one of Robert's plants I realised I really should mention just that, Robert's Plants! Robert has been growing lots of plants in the Abel-Smith's gardens and greenhouses and has a stall behind the entrance tent with a display full of beautiful flowers and herbs. These are for sale for prices around £4 and £6, and have been such a hit with the green thumbed guests. Below are some photos of the plants on the stall.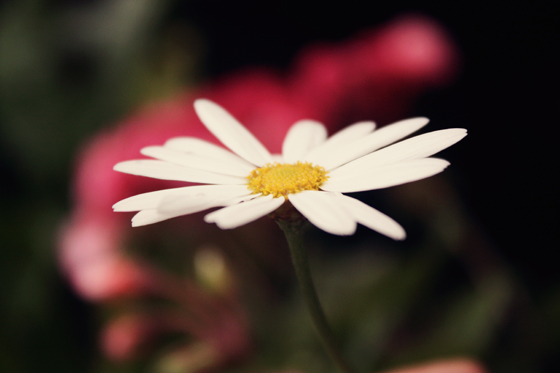 So please visit the stall and have a look, and take a bit of the Old Rectory garden's back to your own!
Recently the swans have given up on their anti-social behaviour and have decided to instead paraded their cygnets around and I have seen hundreds of visitors snapping photos of them as they swim past their sculpture equivalent by Adam Binder.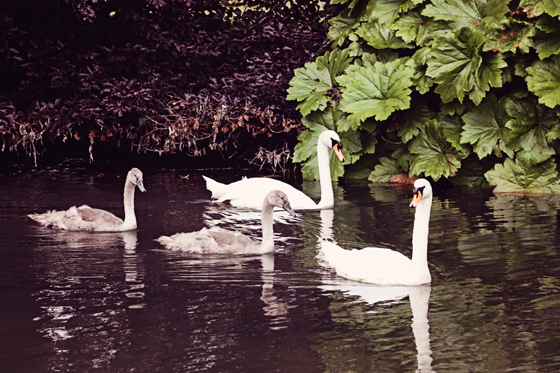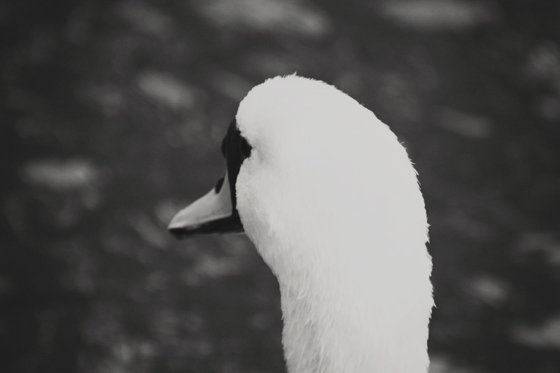 Later one of the adult swans returned to float around and preen its feathers with an audience. In the below photo you can see a feather being shaken away from the swan in the top left corner.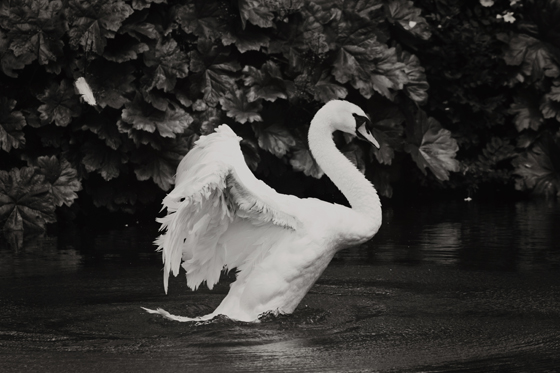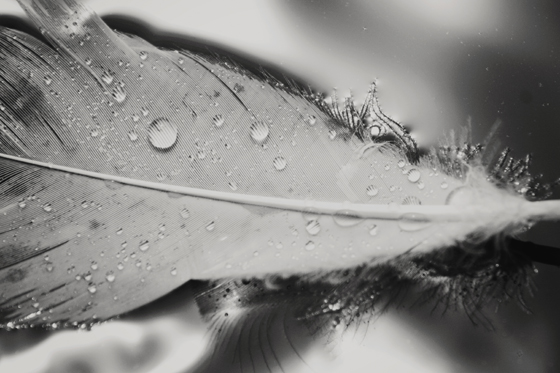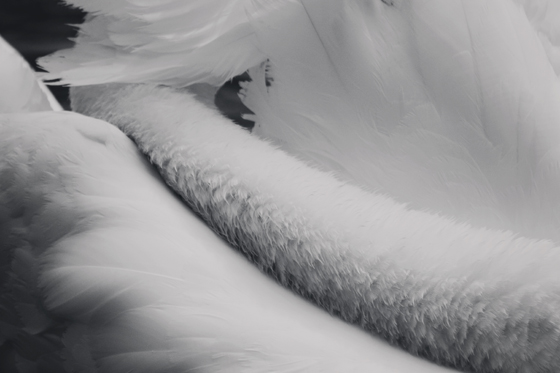 So even though they aren't very 'sculpture' related they are an integral part of the gardens.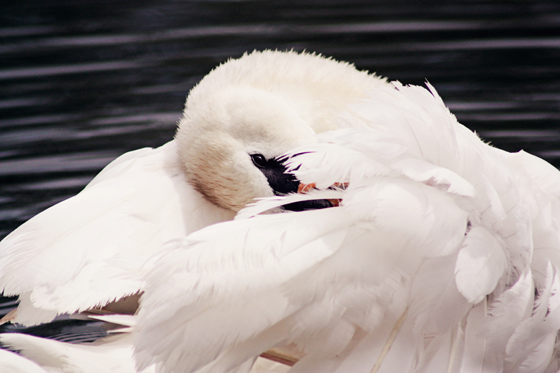 I've been meaning to post a photo of the addition to the jelly shoes that one visitor made a week or so ago. A very REAL neon pink jelly shoe, that stands out a mile, but that everyone thinks is so funny that no one has dared move it! It especially stands out now that the other shoes have faded in the sunlight.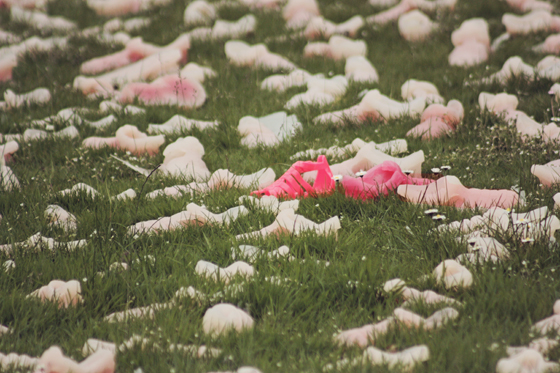 I adore Paul Cox's pieces, and this little water feature with patterns eggs is so sweet!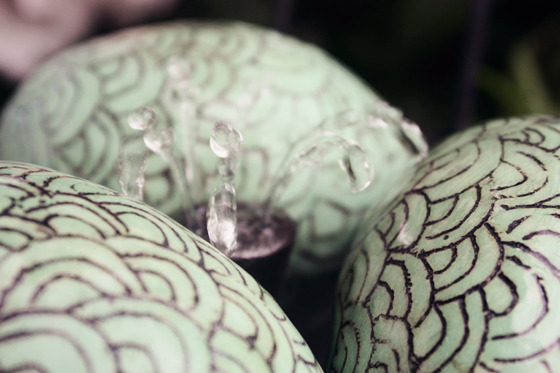 I popped over to the Pool House today for a shop 'fashion shoot' … I quickly got this photo of Edwina Bridgeman's super cute sculptures made out of found items.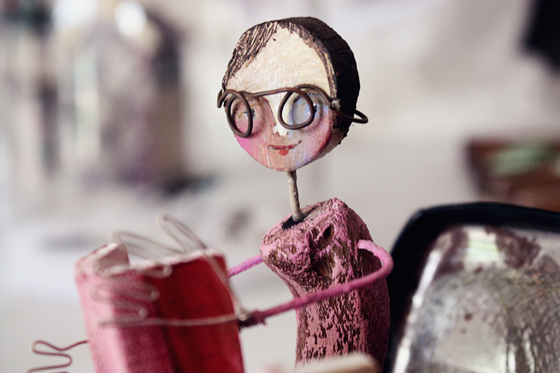 Eliza got her friend Lottie to come round and be our beautiful model to show off some of the great items on sale in the Pool House Gallery and Shop. Below is a very fashionable Beekeeper Hat.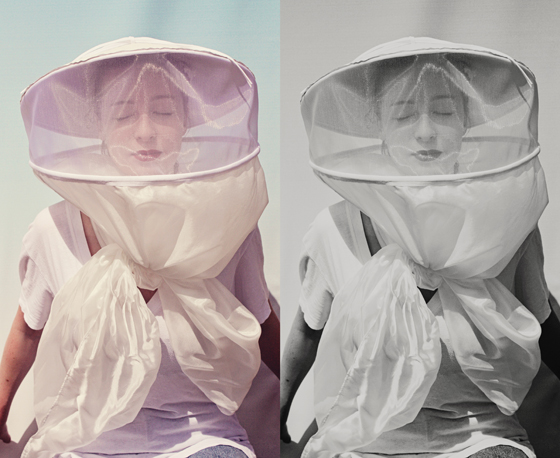 The hat looks absolutely amazing on Lottie, and maybe look more at home as a rather elaborate Ascot hat! But different a beautiful alternative for the avid beekeeper.
The shop is also selling these stunning digitally printed Pazuki scarfs. They come in all different patterns and are so vibrant, detailed and pretty.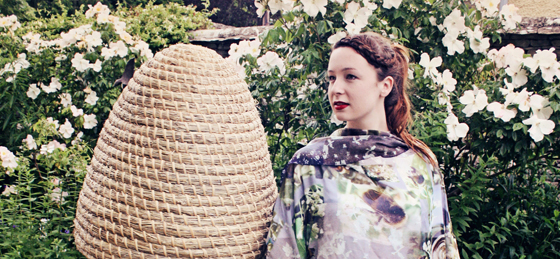 The traditional trug is another item in the shop. Beautifully made and perfect for collecting flowers, fruit, herbs, salad, etc etc in your garden. Trugs date back to the 1500s but their design have lasted decades and would look perfect in many a modern farmhouse kitchen.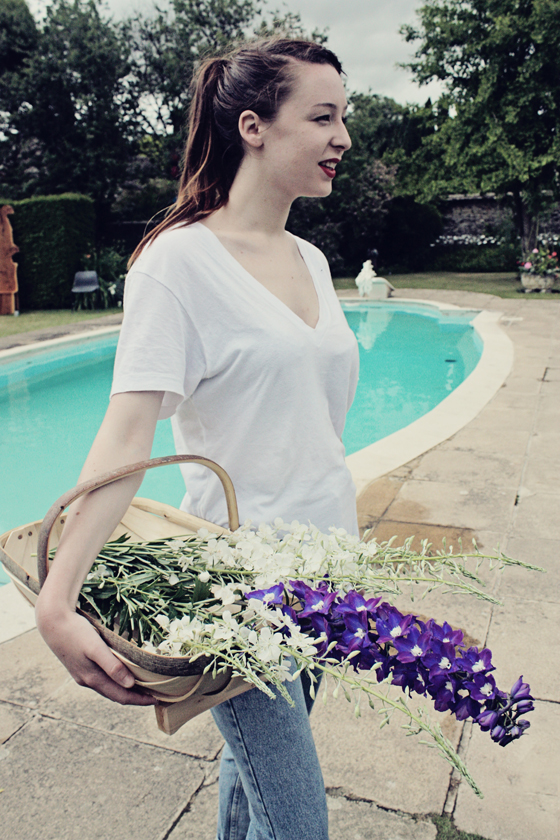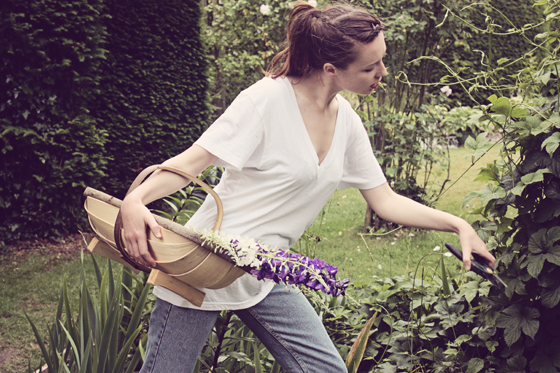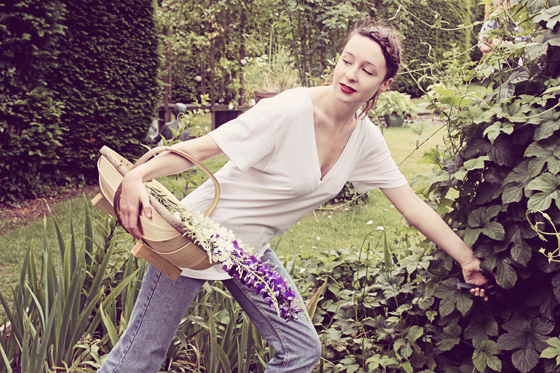 Letters To Lucy
Lucy handed me today a bunch of letters that children from Southrop Primary School had written to her after they visited the show last week on a school trip. Miranda visited the school yesterday to see the school's own sculpture show! Scroll down to read some of the letters, they are so sweet!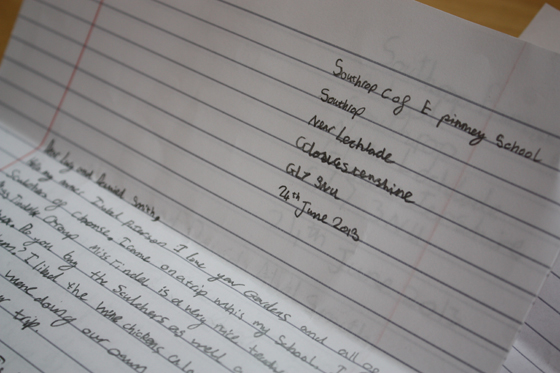 Dear Lucy and David Abel Smith,
Thank you for opening the old Rectory Quenington for the sculpture show. We came as a school to look at all the wonderful sculptures. The best sculpture I liked was the hide and seek people.
Your Sincerely,
From Will
——————————————————————————————–
Dear Lucy and David Smith,
Hello my names Isobel Paterson. I love your gardens and all of the sculptures of course. I came on a trip with my school. I was in Miss Tindel's Group. Miss Tindel is a very nice teacher, shes my favourite teacher. DO you buy the sculchers as well as other people buying them? I liked the wire chickens a lot. All of them were cool, at my school were doing our own sculpure show.
Thanks for our trip.
Yours sincerely Isobel Paterson
——————————————————————————————-
Dear Lucy and David Abel Smith,
Thank-you for opening your gardens for the sculpter show at Quenington.
My favourite sculpture was the God Rod. I have got 3 questions to ask you. Why do you open your gardens to the public? Do you bye the sculpters? Why do you have such big gardens?
Thank-you
Your Sincerly
Gracie Allen
——————————————————————————————-
Dear Lucy and David Abel Smith,
I loved your show it was amazing my favourite sculpter was the flock of birds there were very flotey the reson I wrote this letter is to ask when did you start it (sculpture show) I am coming again in the years time because it was so good.
Your sincerely,
Margot
——————————————————————————————-
I love the various spellings and which sculptures the children like best! The children of Hatherop Primary School were very fond of the "God Rod" just like Gracie above. It's great to see what the children think of the sculpture show and what their perceptions of the sculptures are.
Remember the last day of opening is Sunday, so get down to the show quick! You don't want to miss out on the sculptures, scarfs, bee hats, plants and of course trapeze entertainment on the weekend!