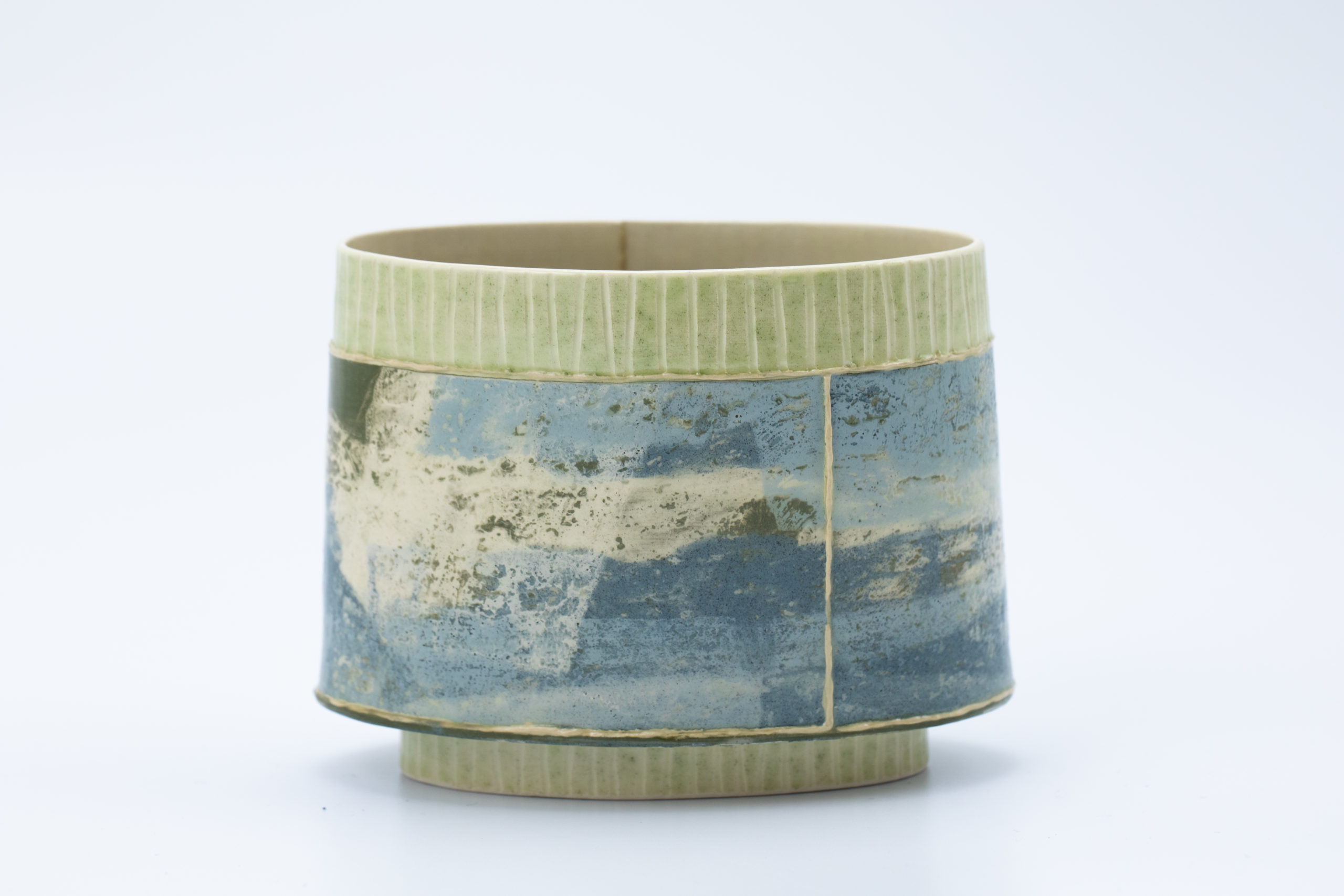 Emily Kriste Wilcox's beautiful ceramics will be part of the 'From Where I'm Standing' selling exhibition at The Pool House Gallery during Fresh Air Sculpture 2019.
Emily says…
'Many of these slab-built ceramic vessels hold a painterly expression that can often be attributed to the landscape. The new oblong shapes that are developing compliment the oval shapes within the current collection and open up the exploration of a more panoramic view. This notion of wide-open space will form the basis of my collection of vessels at the 'From Where I'm Standing' exhibition, in a subtle reflection to the grounds at Quenington, all of which will continue to create a strong sense of place.
Coastal colours will also feature. Where the calm muted tones of blue and white are reminiscent of the sea, others are slightly bolder or with accents of stronger colour that may be more representative of those you find across the hills or amongst the garden. Flashes and dabs of spring green, sun yellow or warm orange may easily be seen as indicative of flowerheads, long grasses or dappled sunshine; but equally read as abstract painterly marks capturing the movement and fluidity of the gestural or directional brushstrokes themselves'.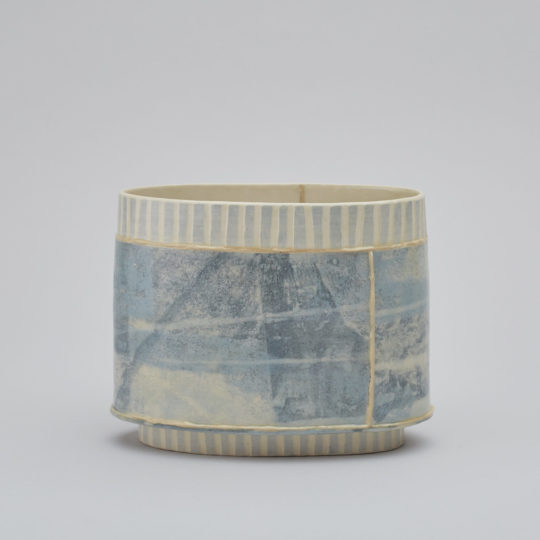 © Yeshen Venema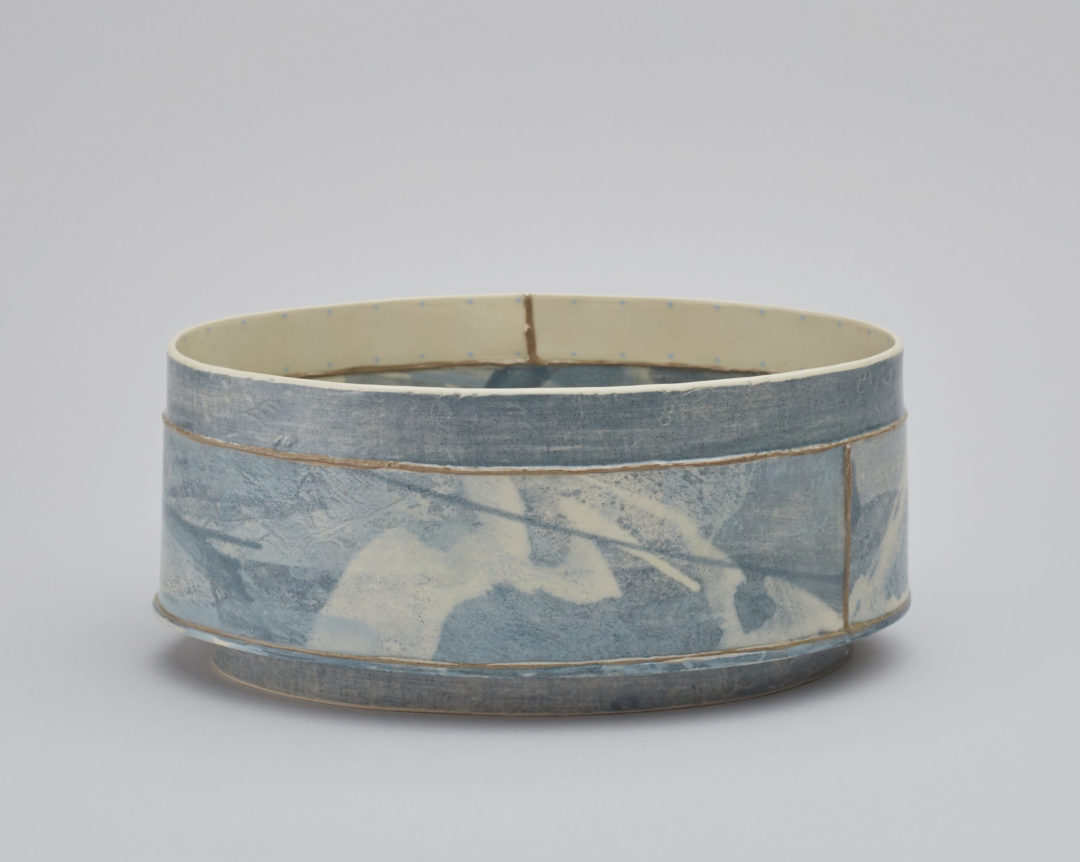 © Yeshen Venema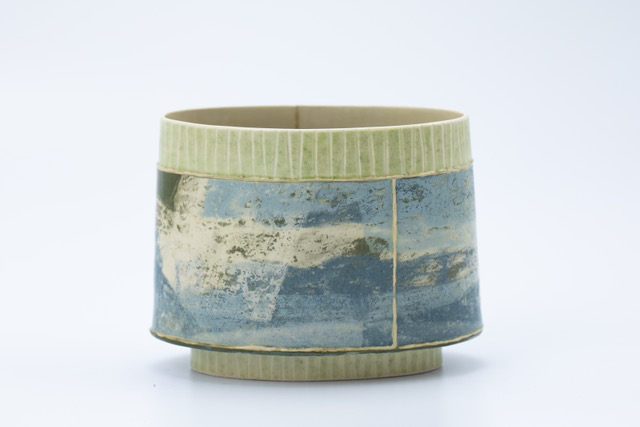 © Leo Wood