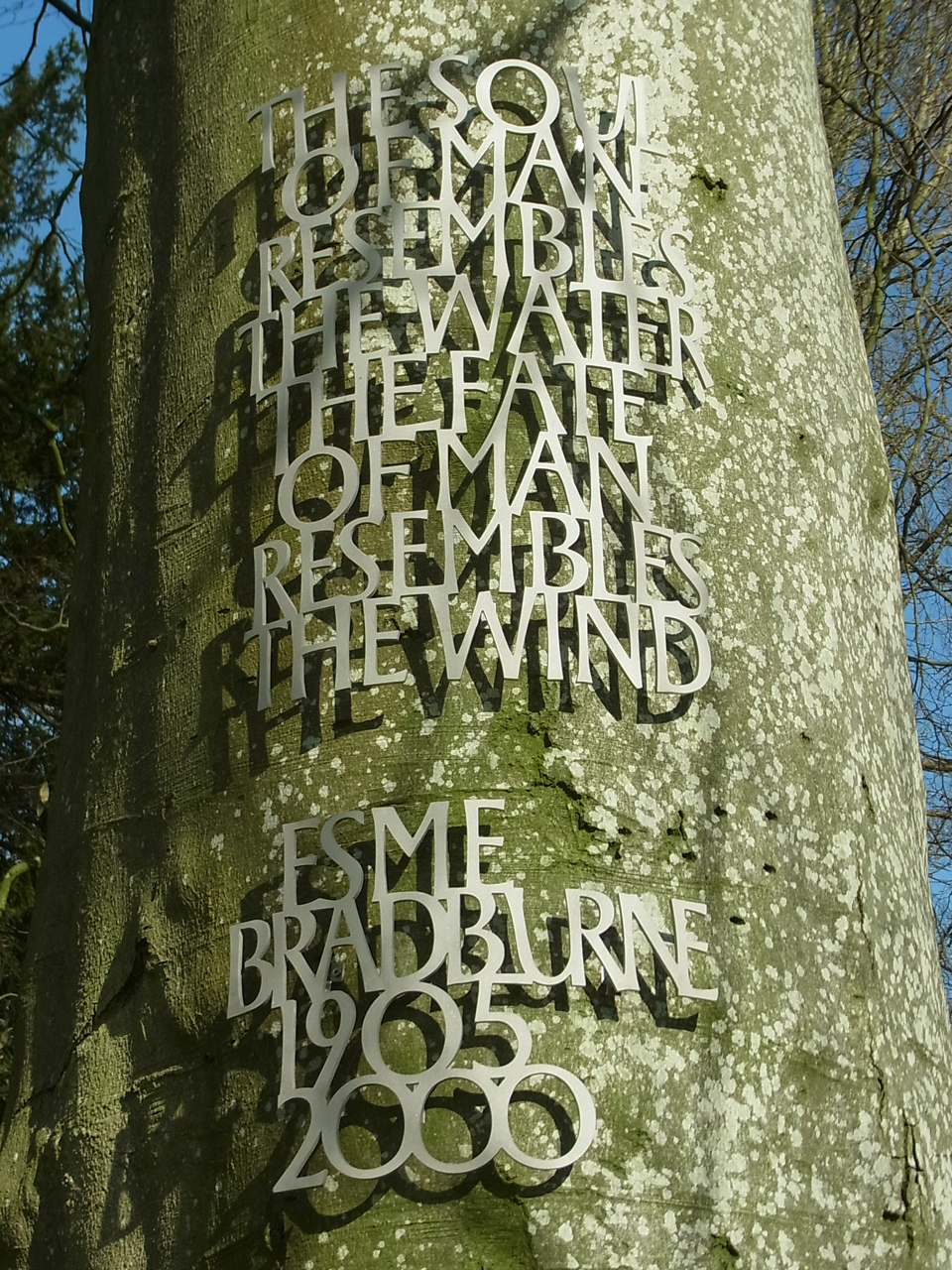 Working with outside artworks has taught us many things over the years.  One lesson being that you can't ever predict how nature might impact the art.
We recently had to move Gary Breeze's memorial for our expert gardener, Esme Bradburne. The bark on the original ash tree where it was placed, was growing into the wording and damaging it. The piece was taken down, repaired, and reinstated on a different type of tree – a beech this time with its smooth bark – to avert, once more in 20 years, the bark growing into the steel lettering of this unusual and beautiful work. We are thrilled to have it restored and back in the gardens ready for Fresh Air Sculpture 2019.
The quote 'The Soul of Man resembles the Water; the Fate of Man resembles the Wind' is by Goethe.
Images (L-R): The original memorial; The bark growing into the lettering; The restored and re-sited memorial