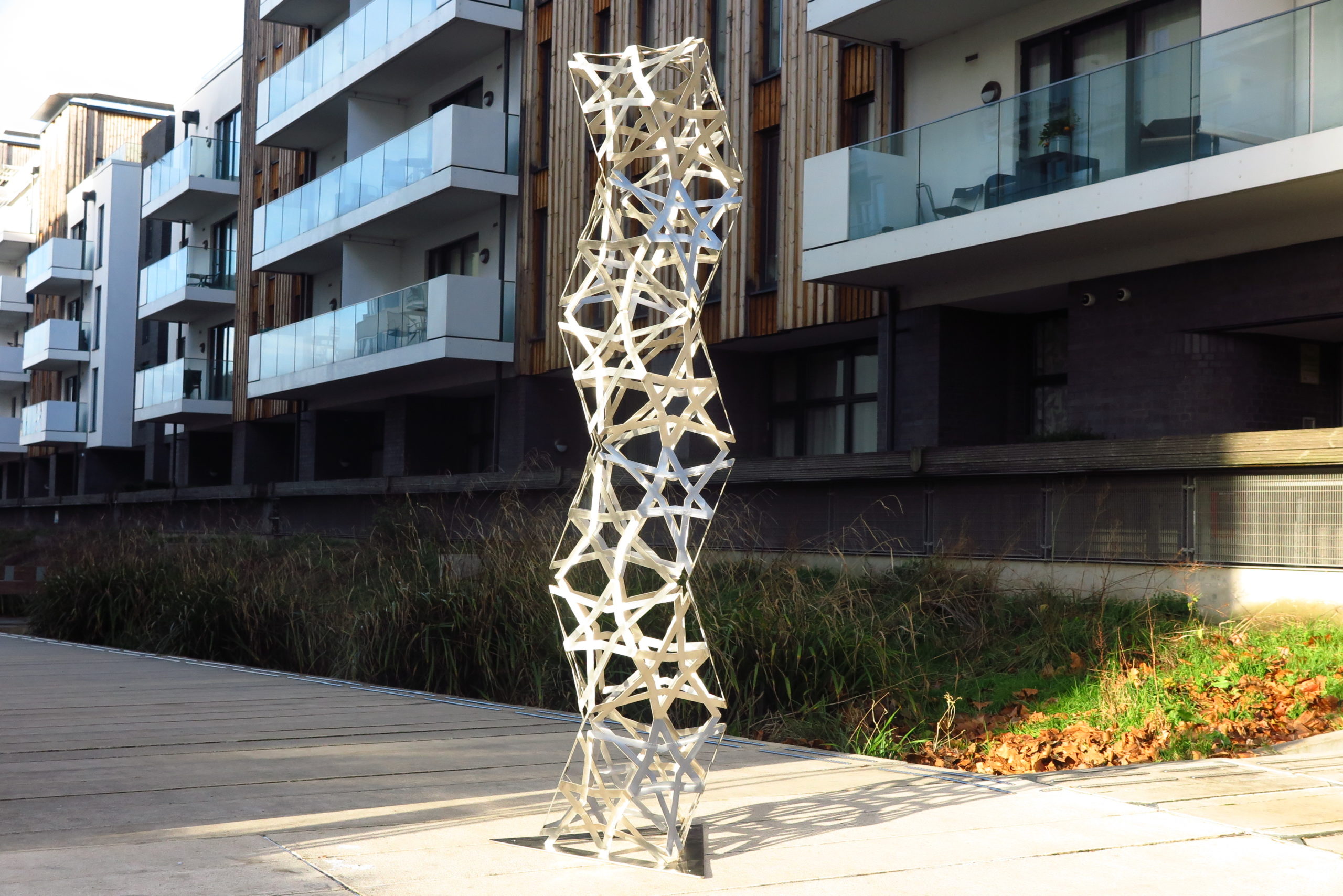 Sama, in stainless steel, by Pete Moorhouse will be showing at Fresh Air Sculpture 2019.
Pete's working practice concentrates on sculpture, installation and public art.
He is interested in the human condition and explores the boundaries between science, religion, art and the natural world. He explores spirituality, inter-faith dialogue and pluralism. Analogies and metaphors from science, philosophy and theology are visible in many of his works. Patterns – patterns found in nature, journeys, symbolism, biology are often reworked.
Pete's work encompasses abstract and contemporary figurative work with the overriding aesthetic being minimal, emphasising the form with strong lines. He creates completive work, a moment to reflect in a busy world. Presence sometimes being represented by absence, memory by a trace, stillness by form. Light is an integral element in the manner with which it interacts with the works, reflecting and responding to the form.
Pete's recent body of work examines traditional Islamic art, looking at the engravings, tiling and architecture of Mosques and re-interprets these in sculptural form and he is currently contributing design elements to a new Mosque in Bristol.