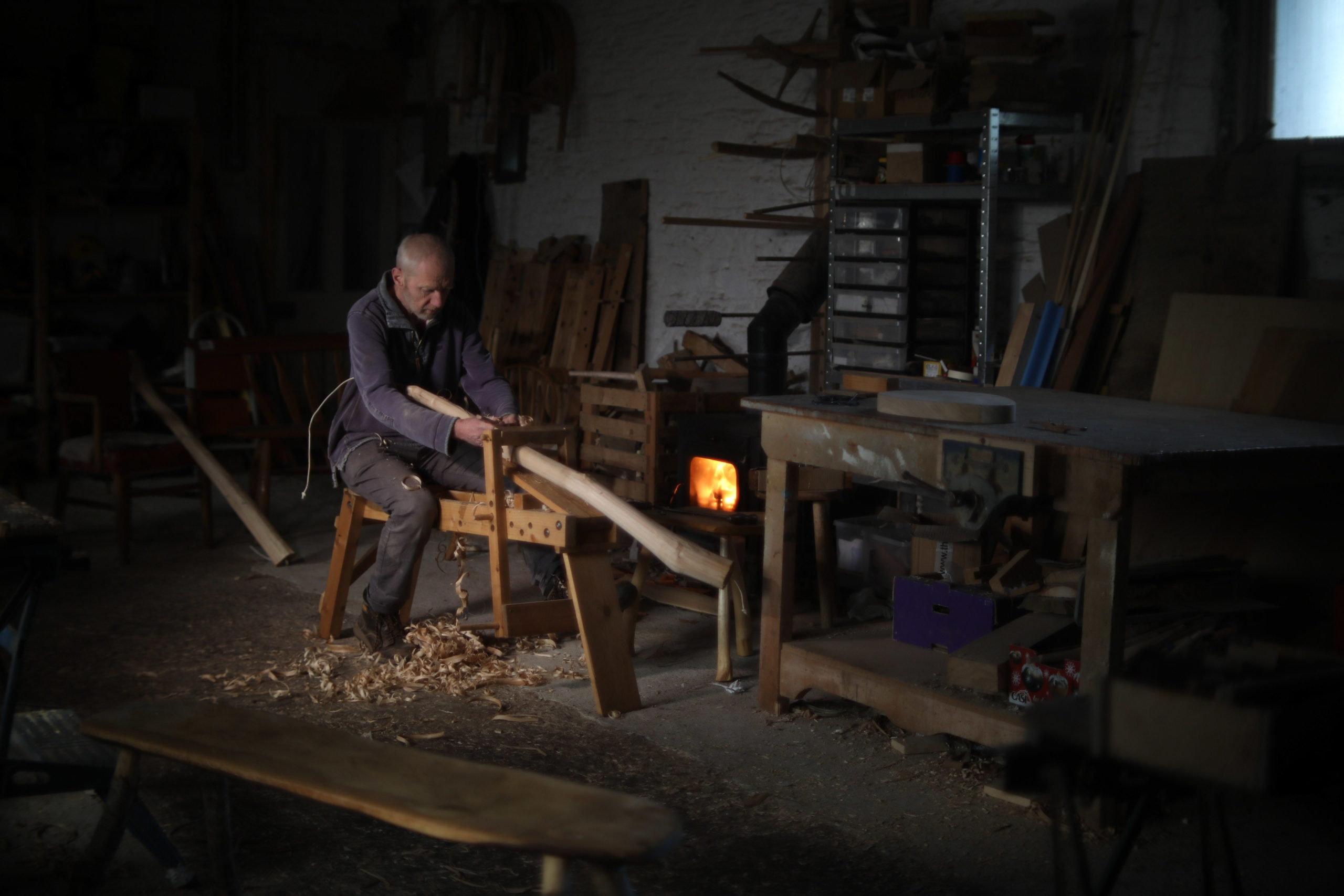 We're thrilled to have Peter Lanyon creating a bench specifically for Fresh Air Sculpture 2019 and can't wait to see what he creates.
Peter's work is a reflection of his love and deep understanding of his chosen material – wood. He says, 'there is something immediate about cleaving and shaving wood which connects to the subtle and graceful charms of grain'.
Components are split and rough-shaved before being seasoned for several months. They are then carefully re-worked and "composed" into finished furniture, or lamps. Whenever possible Peter leaves his work un-sanded, the tool marks forming facets which catch the light beautifully and are delightful to the touch. As well as capturing the beauty and essence of the original tree, Peter's work addresses the need for a sustainable methodology. Far from being a harking back to a bygone day, he finds relevance in the low energy, simple technology of green woodworking. He passes on his passion and skills through his highly-acclaimed courses and community projects. He works from a lovely old farm building by the sea in the glorious South Hams.
Grab a cuppa and spend 3 minutes watching this film about Peter and his craft…