Elaine Bolt at Fresh Air Sculpture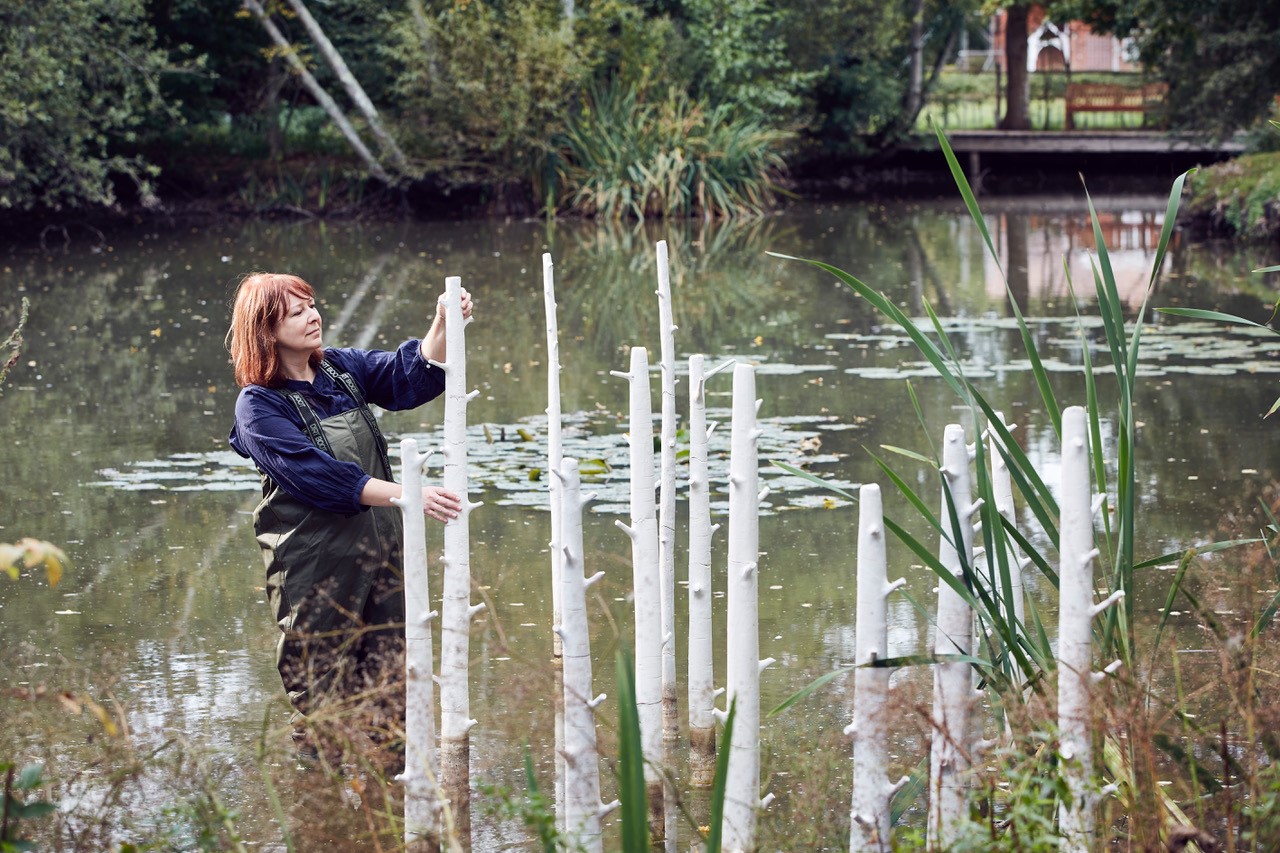 At Fresh Air Sculpture 2019, we were thrilled that Steppes Travel generously offered a £500 bursary to one of our exhibitors.
They chose ceramicist, Elaine Bolt as the recipient. We caught up with Elaine to find out what plans she has to make use of the bursary funding.
"Last year I made and set up 15 ceramic 'trees', each around 4 foot tall and held together with central iron rods. They were installed for the Fresh Air Sculpture show at the Old Rectory Quenington. Together, they formed an installation named 'River Trees'.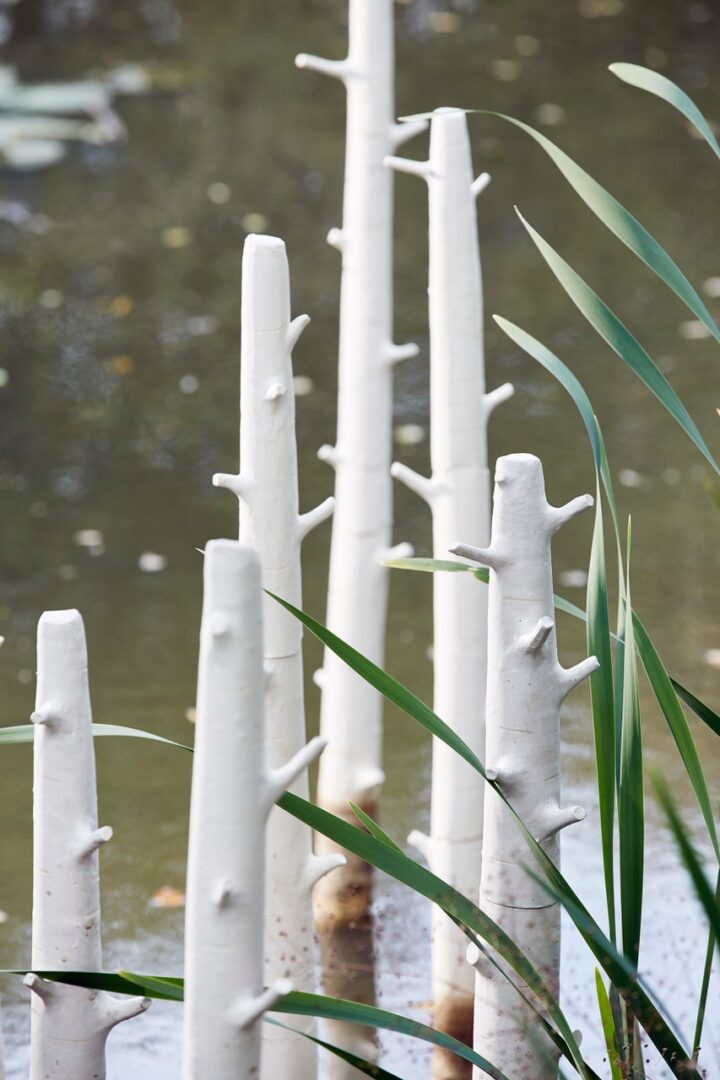 The process of constructing and installing the sculpture was a steep learning curve for me as I normally work on a more hand-held size with my ceramics. The process left me with lots of exciting thoughts about what to do next.
Using a portion of the bursary, I have booked a place on a metal sculpture weekend course. Although I specialise in ceramics I also work with mixed-media and I wanted to expand my knowledge of sculptural practice to be able to continue to combine ceramics and metal on a large scale in my work.
The course is with David Mayne and Mick Kirkby Geddes at the Sculpture Lounge in Yorkshire. The two-day course covers large scale wire sculpture, sheet metal sculpture, using a MIG welder and a plasma cutter. This all sounds pretty exciting!
In 2019, I also received a research bursary from A-N to allow me to further my practice and as part of that I met and interviewed several ceramic sculptors. So to continue this research, whilst up at the Sculpture Lounge I also hope to arrange to meet and talk to ceramic sculptors Rebecca Appleby and James Outibridge.
These plans are all currently on hold due to the COVID-19 restrictions. Hopefully the plans will be back on again before too long."
You can read Elaine's account of making the trees on her website here.
The pictures are of River Trees when it was moved to The Pond House at Isfield in Sussex, these were taken by Alun Callender.