A Reflection on Elaine Bolt's 'Trees' Installation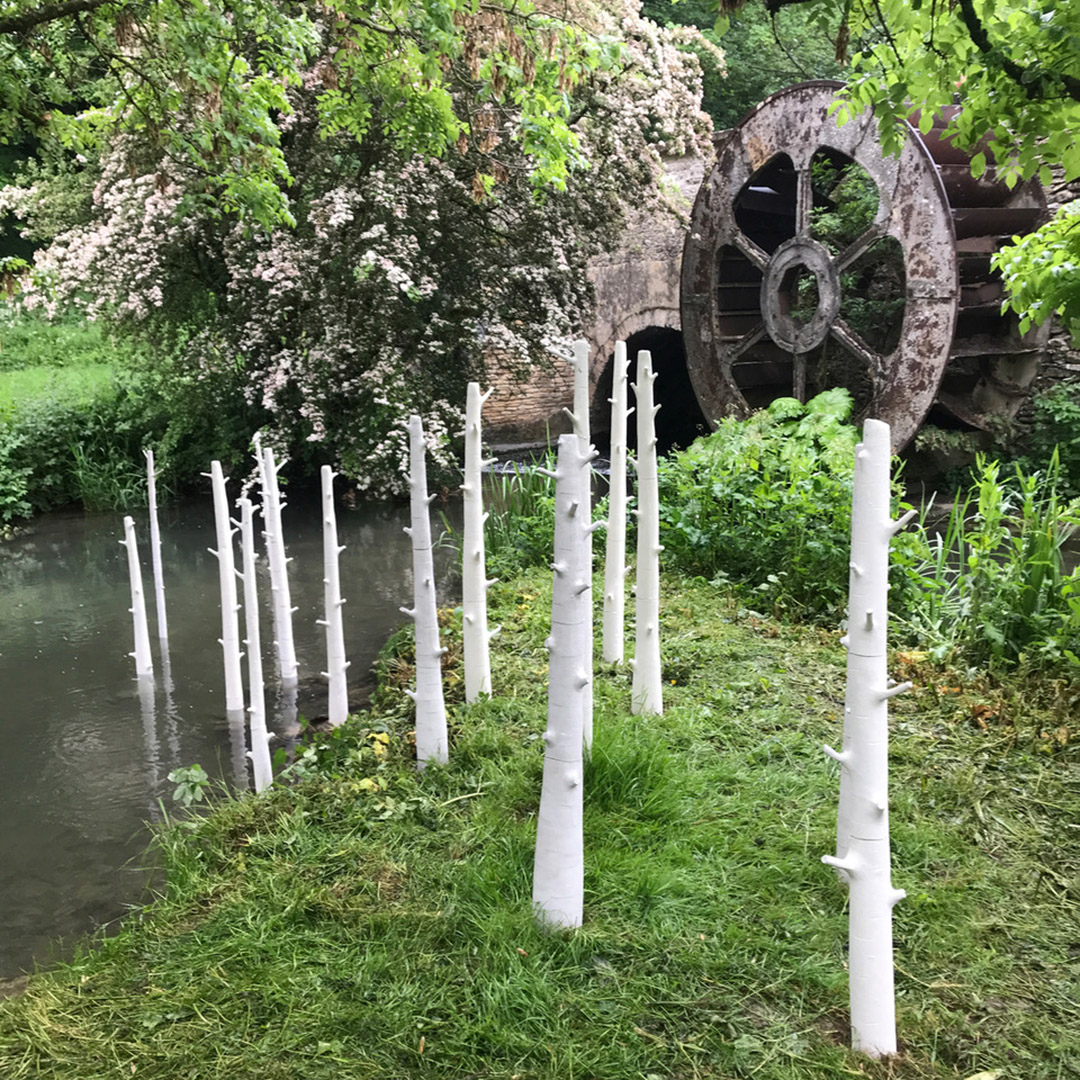 Ceramicist Elaine Bolt creates ornamental domestic vessels and wall pieces embellished with found natural materials. Her local surroundings provide context for the forms and tones of her work; connecting her creations to the Sussex coastline. This narrative is reinforced by the locally sourced clay she adds to some of her work.
In this article, Lauren Cattle reflects on Elaine Bolt's 'Trees' Installation from Fresh Air Sculpture 2019, and what has inspired her second site-specific installation for Fresh Air Sculpture 2022.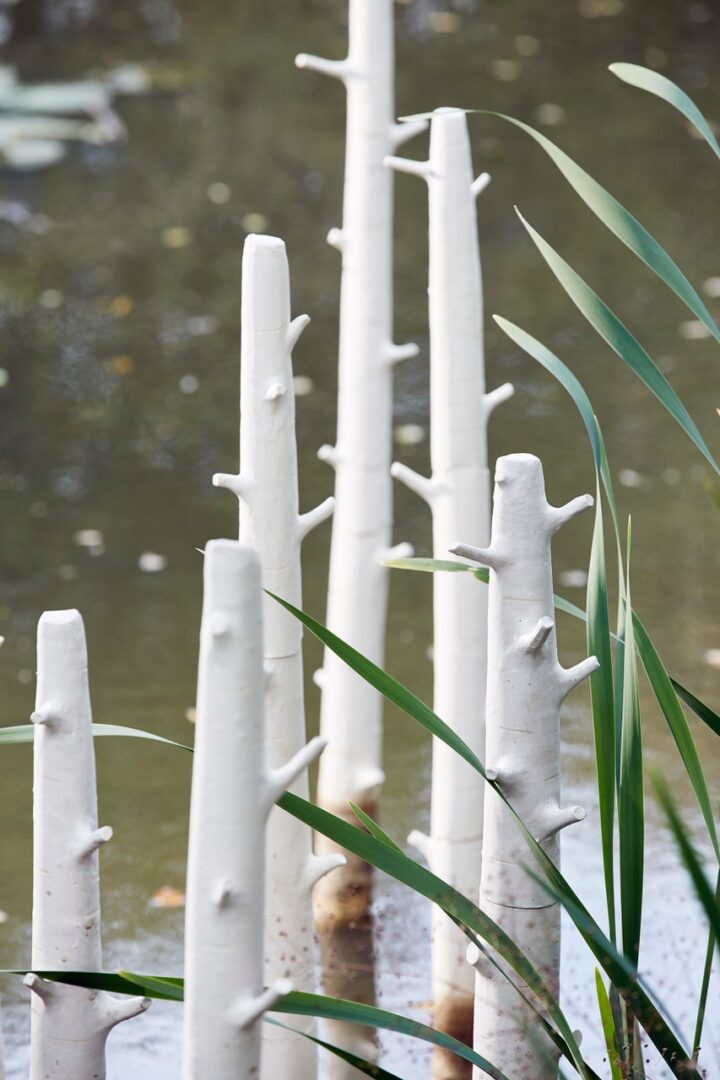 Thanks to a bursary from The Quenington Sculpture Trust, Elaine created her first large-scale sculpture for our 2019 sculpture show. Despite the intimate tactility of her vessels and objects, making a large-scale installation had been on her mind for a while.
Elaine had a longstanding vision of skeletal trees standing in water, like groins on a beach, with each pillar descending into the sea. With this vision, she constructed her silver birches, which were perfectly situated on the bank beside the watermill, cascading down into the River Coln.
Equipped with waders, Elaine immersed herself in the river to install her sculpture and she found herself with a very unique viewpoint. As she looked out to land from within the river, and down into water and reeds rather than grass. She recalls how mesmerised she was by the unfamiliar perspective of the fly fisher.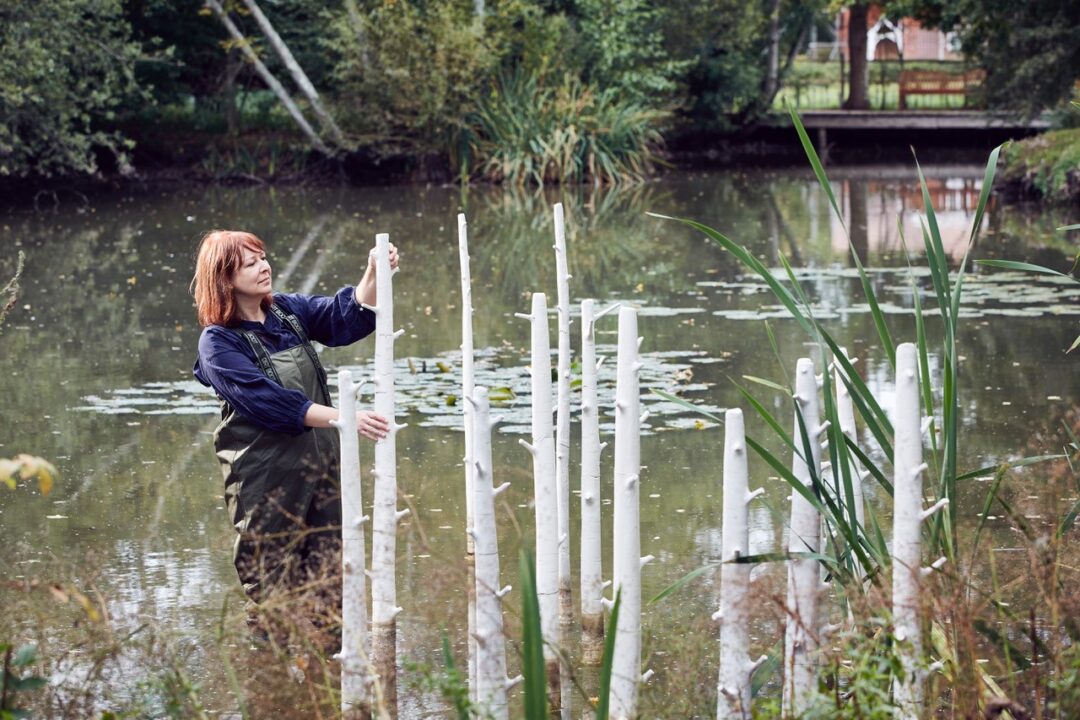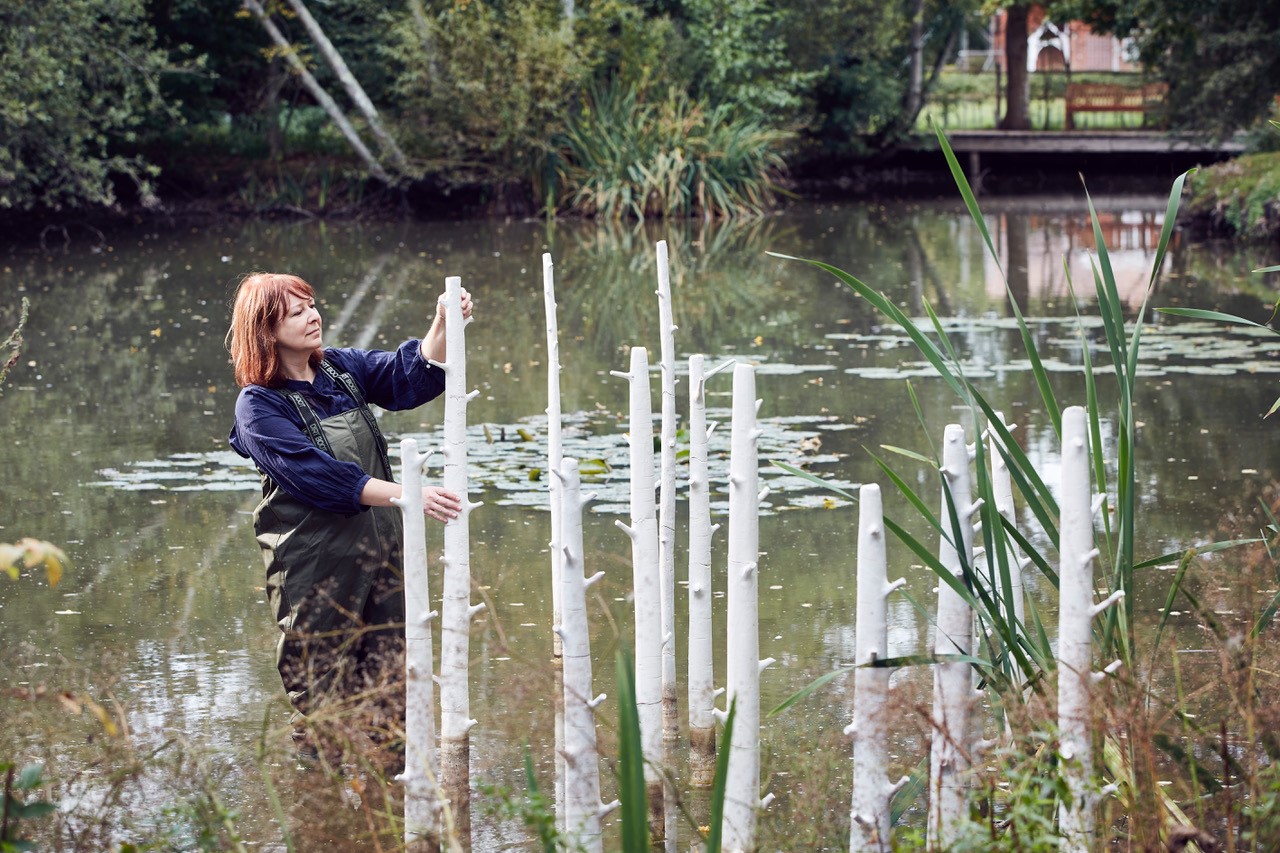 In her second site-specific installation for Fresh Air Sculpture 2022, Elaine wishes to gift us with an artwork that echos the sensations of this sublime experience. Using the knowledge and experience she gained from her first installation, Elaine's second sculpture will emulate the flow of a moving river. Its organic, ethereal free-flowing form aims to transport us to an undiscovered space of remoteness, peace and sensory absorption.
In this video, Lucy Abel-Smith, co-founder and director of Fresh Air Sculpture talks about why Elaine's 'Tree' installation was one of her favourite works of the 2019 show, and what particularly strikes her about its siting at The Old Rectory, Quenington.