Online Exclusives – Commonplace Books by Ursula Jeakins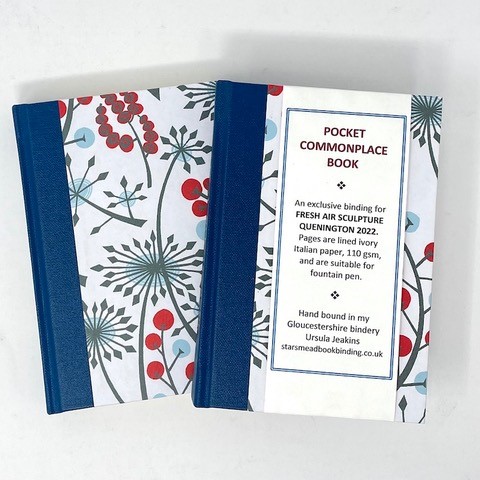 We are proud to reveal our second Online Exclusive, celebrating 30 years of Fresh Air Sculpture and our show this June.
Bookbinder Ursula Jeakins has chosen to link the celebration of 30 years of Fresh Air Sculpture with her bookbinding project to promote the use of Commonplace Books.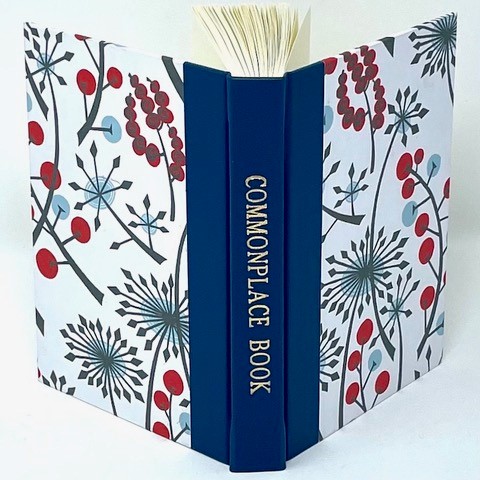 These are a form of personal journal dating back to the 16th century, used for noting down something you read, or saw, or thought of, or that particularly struck you in some way.
The idea is to create a collection that relates to personal experience over a number of decades.
Exclusively for Fresh Air Sculpture 2022, Ursula has made a binding of a 'Pocket' Commonplace book (90 x 130mm) suitable for slipping in your bag when visiting exhibitions! The book has 192 sides of smooth ivory Italian paper with faint lines, and is suitable for fountain pens.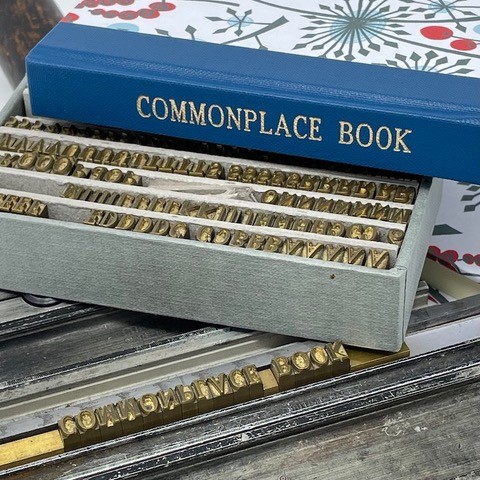 The cover is a design called 'Hedgerow' by the highly esteemed British artist Angie Lewin, capturing the beauty of wild plants, but in a rather sculptural design reminiscent of some of the plant forms Ursula recalled from Quenington shows in the past.
A small leaflet explaining some of the background to Commonplace Books is included