Online Exclusives – Gold Honeybee Brooch Pin by Catherine Zoraida

In celebration of 30 years of Fresh Air Sculpture, jewellery designer Catherine Zoraida has paid homage to the humble honeybee.
Not only are honeybees essential to our gardens and ecosystems, they also represent an abundance of thoughts and emotions. Throughout history, bee motifs have symbolised a strong network of unconditional love and support; they are also said to bring good luck and happiness to the wearer.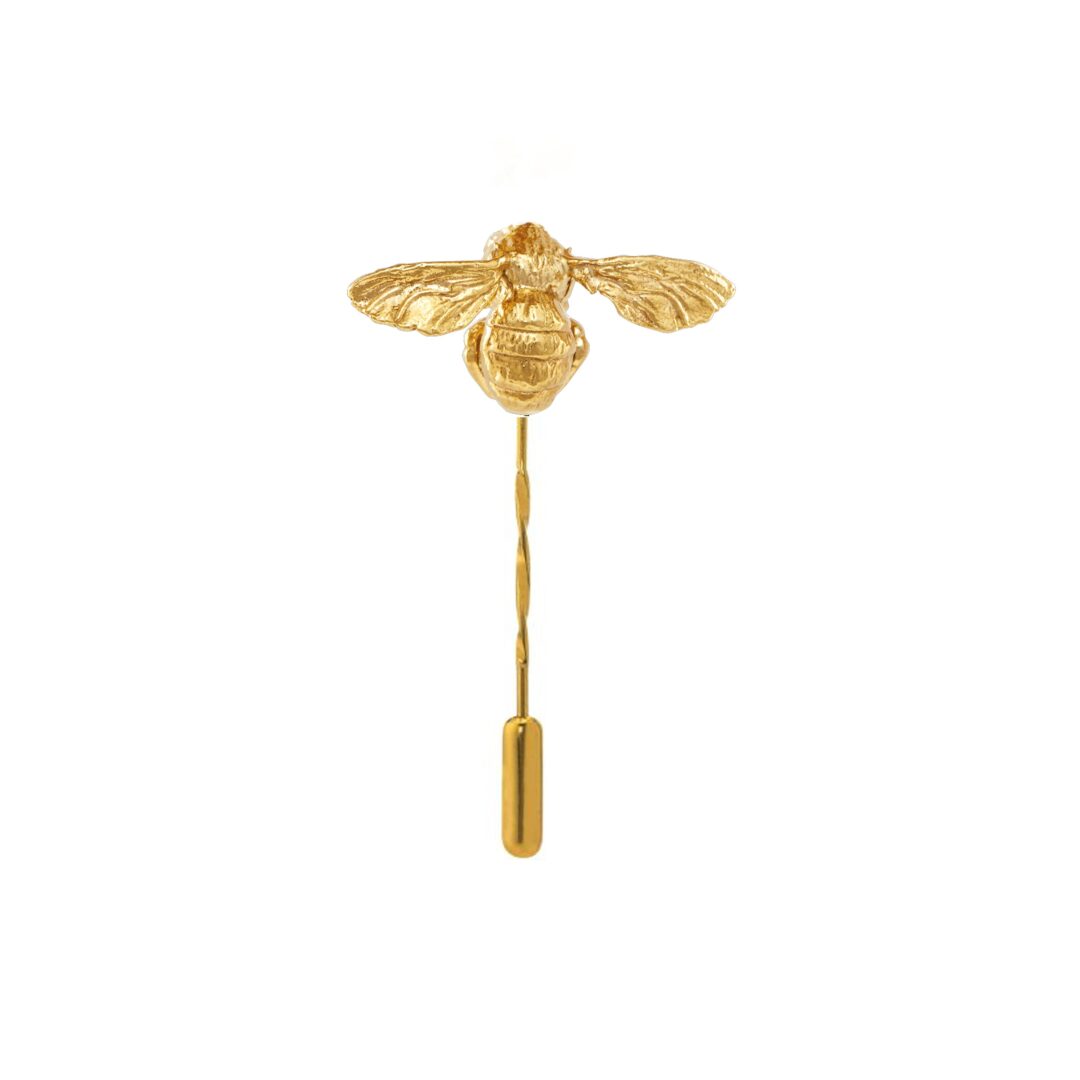 Exclusively for Fresh Air Sculpture 2022, Catherine has designed a beautiful Honeybee Brooch Pin, made in 9ct yellow eco gold.
The pin is life-size to a honeybee, with a wingspan of 18mm, and is made from recycled gold to ensure that it has been crafted in a sustainable and responsible way. The brooch is selling for £250.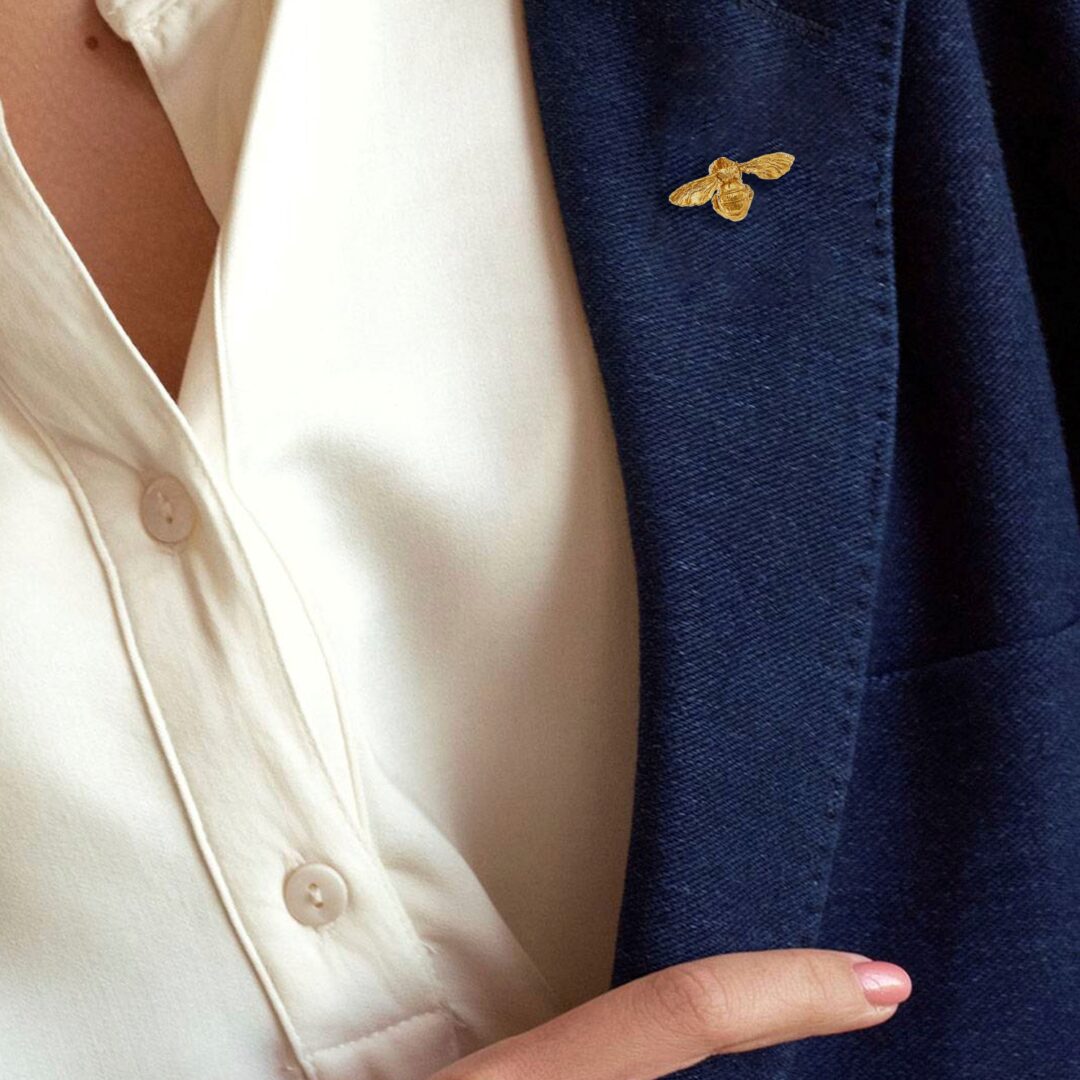 Catherine's jewellery is collected worldwide, including by Her Royal Highness the Duchess of Cambridge who has supported her work from the very beginning.
Catherine studied at Edinburgh College of Art under the watchful eye of Dorothy Hogg and has since become renowned for her elegant, yet playful designs that pay homage to our beautiful natural world.
You can buy this wonderful and exclusive piece of jewellery here.