Ai Hashimoto – 'Kinoko' and 'Pink Tsunami'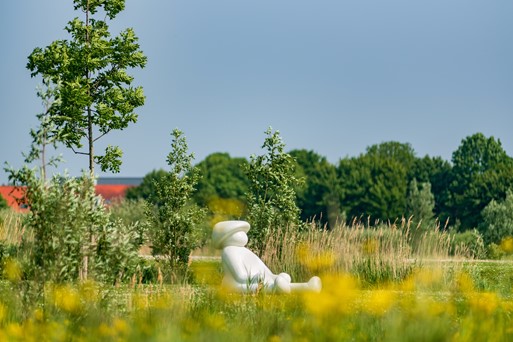 Ai Hashimoto is a Japanese artist living and working in The Hague, The Netherlands.
We are very excited to welcome Ai to our 2022 show in June, where she will be exhibiting 'Kinoko', a character from the imaginary world that informs her practice.
Ai's work is based on a fictional narrative called 'Pink Tsunami', which references the devastating earthquake and tsunami that hit Japan in March 2011 and caused nearly 20,000 deaths.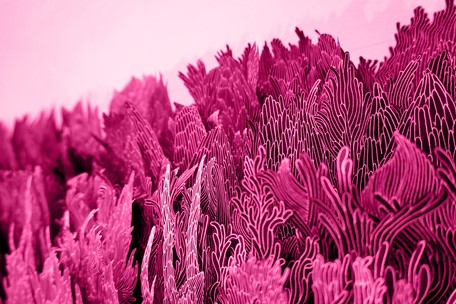 The story of 'Pink Tsunami' is constructed through Ai's vivid imagination and continuous drawing practice. She works across painting, print, sculpture and illustration to depict the total destruction and rebirth of this post-apocalyptic world.
'Pink Tsunami' represents a dark natural force; penetrative and all-consuming, with the power to strip away all living matter. The landscape we once knew is now an artificial toxic-pink desert, yet after a visit from the character 'Kinoko' new kinds of organisms and bacteria evolve, creating an unfamiliar landscape from the barren desert.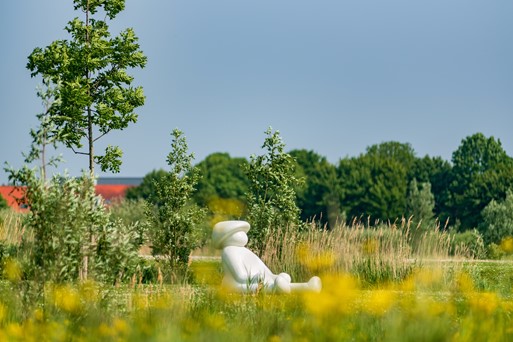 Kinoko is a mushroom head-shaped character who descends from the sky carrying a bag full of the essence of life. Kinoko walks through the pink desert, places a rucksack on the ground and sits on the floor to rest. Bubbles begin to form on the surface of the bag, covering everything until suddenly they burst, bringing a new life, that had not existed in the old world.
'Pink Tsunami' has become its own kind of mythology, and like traditional mythology the story changes each time it is told. Ai does this by modifying, rearranging and repeating her drawings in different styles and materials to reference how stories change and evolve from storyteller to storyteller.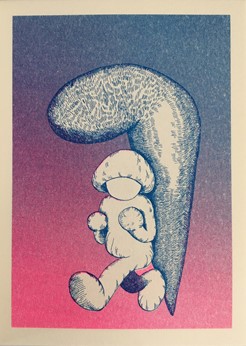 Ai organises these illustrations into graphic novels which string together to form a surreal narrative; made even more elusive by the absence of text. Her work can be 'read' across all languages, ages and cultures, the lack of fixed narrative invites the audience to interpret the story based on their personal experiences, rather than her agenda as the author. A short film of these narratives can be viewed here.
Ai has been exploring traditional Japanese bronze and copper colouring techniques using natural ingredients such as green tea, soured plums, grated radishes and rice bran.
These beautiful 'Kinoko' icons will be for sale in The Pool House Gallery and Kinoko will be sat, resting in the grounds of The Old Rectory during our 2022 Fresh Air Sculpture Show.